Daddy Yankee shared the video of Yoongi, Jin and Jimin dancing to his song "Con Calma" on social media.
After last night's V Live, the timeline was overflowing with clips and scenes enjoying the boys' dancing to the various songs. The most popular being Havana and Con Calma.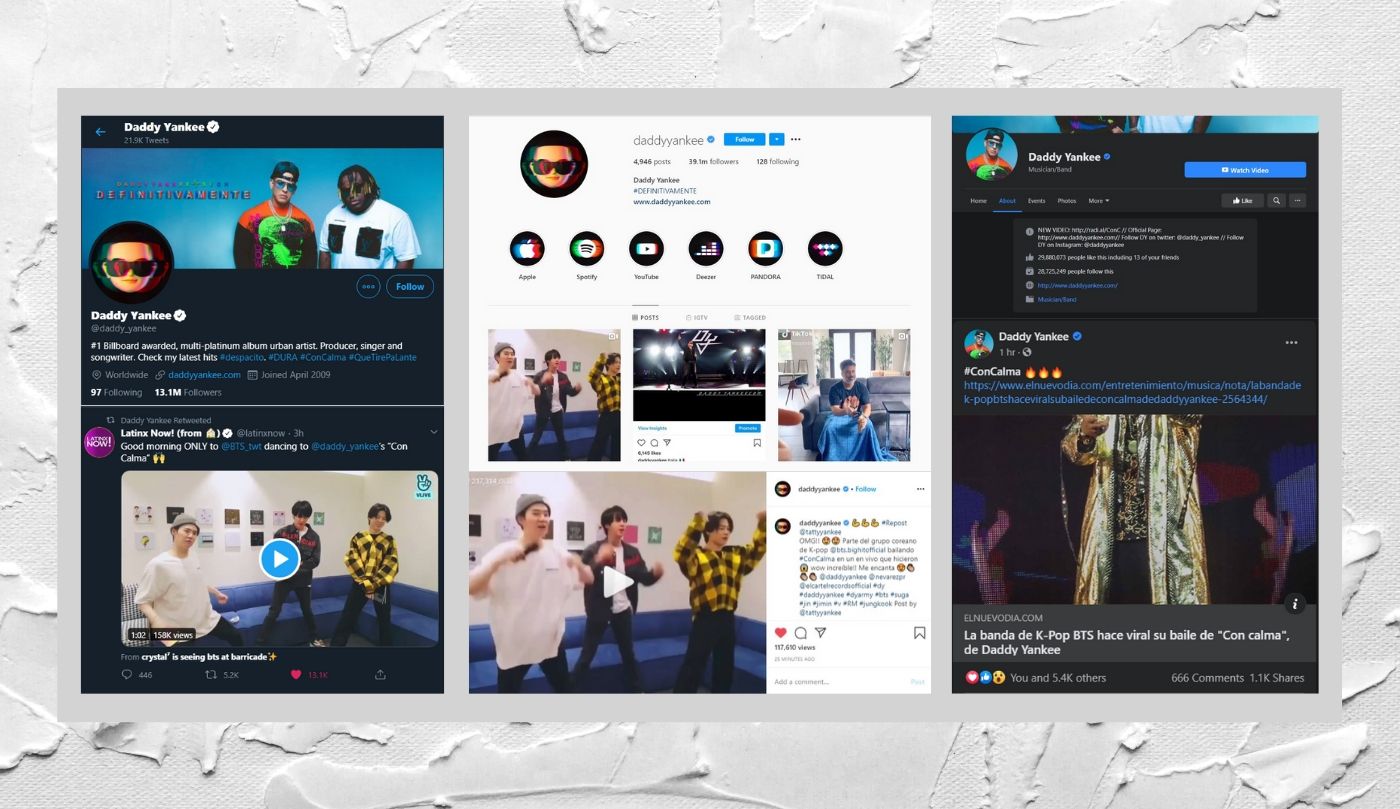 Con Calma is a song by reggaeton singer Daddy Yankee. The latin singer has had multiple hits in the past and continues to stand out (note: Despacito).
This morning, news outlets (especially Latin American ones) were excitedly sharing the news of BTS members SUGA, Jin and Jimin dancing to spanish songs and Con Calma was the highlight of the day!
Word must've gotten to the Con Calma singer since he retweeted, posted and shared the news and/or the clip of our boys dancing. And we went wild!
Not long before, his wife had also shared a small clip on her social media.
Check out his posts below and don't miss the live stream by LatinxNow! on Twitter.