Producer SUGA: Everything You Need To Know About Our Genius Producer
SUGA originally joined Big Hit to become a producer, but then went on to become a member of the talented, award-winning group that we now know as BTS.
That didn't stop him from pursuing his passion to produce music, though. SUGA went on to produce tracks for the group, himself (under the name Agust D) and other talented artists!
And just like our Twitter thread, we need to start by explaining what a music producer does… so we brought in the experts for that.
What Does a Music Producer Do?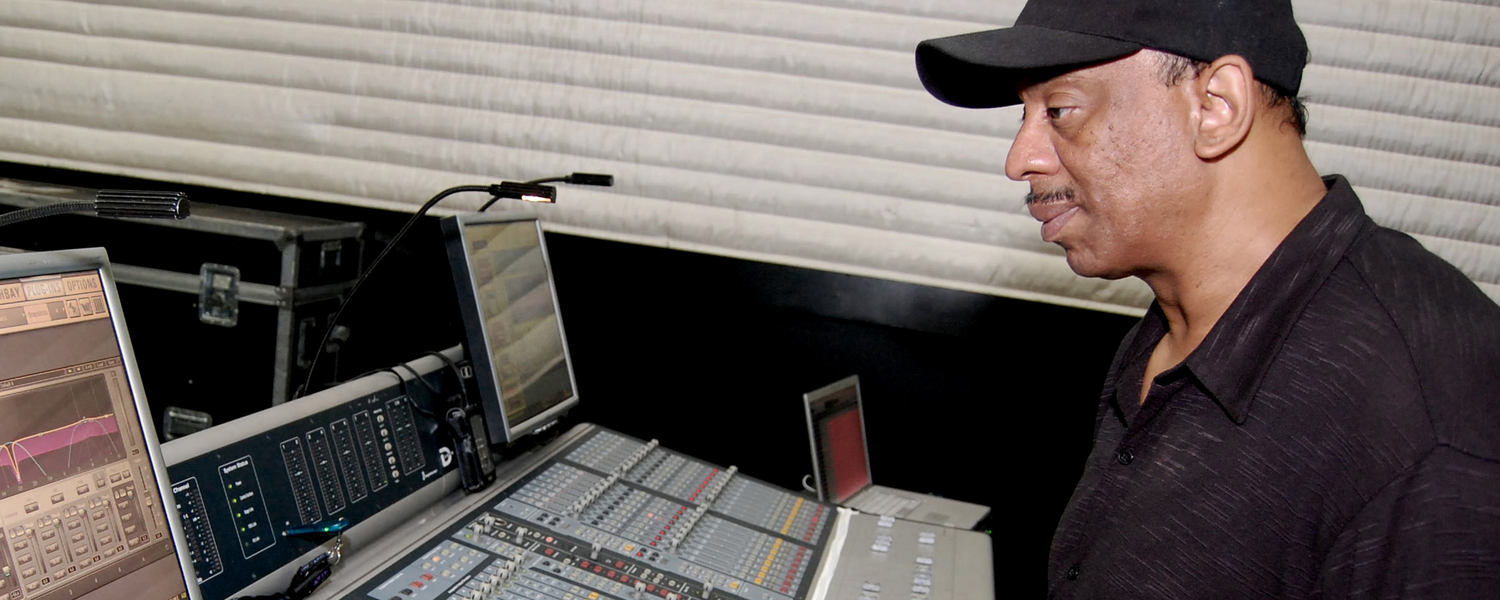 "The music producer is in charge of either writing the material or if he didn't write it, he's in charge of organizing it and making it sound like a cohesive song. He calls all the shots on what's played, and when it's played, and how it's played, and the sounds that are used, or the vocals that are recorded if they're correct or not. The producer is in charge of everything."

– Rick Camp, RC1 Productions & Master Mix Live – Las Vegas, NV
Credits: Jennifer Lopez, Beyoncé, Mary J. Blige, Kelly Clarkson, Usher, Dr. Dre, Earth Wind & Fire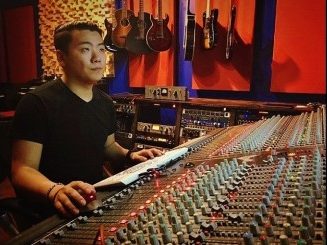 "Today's music producer is handling every role that we had 5 different guys handling 10 years ago. They are engineering and mixing as they are writing the songs. They're playing the instruments, choosing the co-writers, supplying the studios. They even balance the finances of project. Many of today's producers have even absorbed the A&R roles that historically fell on the shoulders of the record label. He's finding the artists, spending the development time nurturing them, and then bringing them into the label on a silver platter."

– Cameell Hanna, Serenity West Recording, Los Angeles, CA
Credits: Justin Timberlake, Adele, Florence & the Machine, Eva Simons, Wiz Khalifa, Snoop Dogg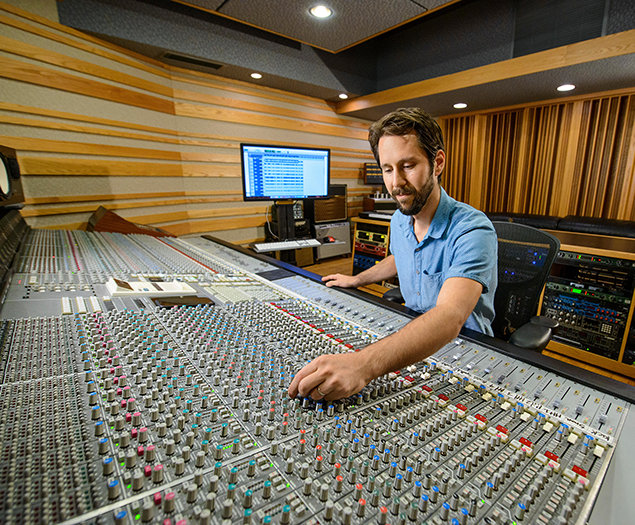 "He is in charge, kind of like the film director, but he's in charge of getting all of the musicians to play their best, the song to get . . . to come out the way it was intended, and to make sure that the sounds of the engineer in the studio are fitting the song style."

– Mike Johnson, Clear Track Recording Studios, Clearwater, FL
Credits: John Legend, Jeff Berlin, Boyz II Men, The Roots, Alice Cooper, U2, Madonna
Beginnings
SUGA started producing before joining BTS. His works were under the stage name: GLOSS. His production skills were recognized even back then and many artists reached out to him as a beatmaker and producer. Sadly many failed to properly credit his hard work.
SUGA's first beatmaking work that we have record of is "Who Am I". Rapper Reflow reached out to Yoongi because in his words: "I felt like I really needed a song to call 'my song'. And it needed to be something intense."
The song was included in Reflow's mixtape and was presented to ADV (underground rap crew) as part of the interview process when he wanted to join them. Reflow also mentioned that all other songs on his mixtape were rejected by ADV except for the one Yoongi made beats for.
First Soundcloud Production
SUGA posted both a MIX Final and Instrumental versions of this track on the BTS Blog.
Produced by SUGA
Lyric by SUGA
Keyboard SUGA
Synthesizer SUGA
Mixed by Pdogg @Dogg Bounce
Contain sample from " 안숙선 – 단가 적벽가 "
"I really wanted to work on the beat after debut, but I didn't have much time to work on it, so I worked on it in an hour or two."
"The part that keeps muttering from the beginning is the voice of master singer Ahn Sook-sun."
"I think it would be fun to listen to the original song and find out what I sampled. I made a lot of jokes about the sampling part. (Haha)"
"I'm going to work on my mixtape in the future, so please look forward to it." And he delivered not one but two times!
SUGA's first BTS production: Tomorrow & Jump
In BTS' 2014 album Skool Luv Affair, we got the first full taste of Genius Min PD's producer skills. Both songs are very different, which demonstrates how versatile his creations can be.
Insight: Tomorrow
"There's a long way ahead, but why am I static
I cry out of suffocation, but it echoes in vain"

Lyrics for "Tomorrow"
"This was originally SUGA's pre-debut composition that he revised for official release. The theme of finding hope amid despair balances its lyrical and tragic undertones. It's fascinating to listen to the interlude following the first verse that lingers on, the clear contract between the vocal parts (particularly V's processed voice), and the intensity of explosive guitar sound toward the end. This is one of BTS's hidden gems."
Insight: Jump
"While referencing old-school hip-hop and rap sounds, the track transforms into a more contemporary style by switching to dubstep arrangement in the middle to resemble the K-pop soundscape."
The First Full Album: Dark & Wild
Insight: Let Me Know
"Reluctance holds me from ending it"

Lyrics for "Let Me Know"
"As in 'Tomorrow', we discover SUGA's producing skills in 'Let Me Know'. With dramatic style and compact structure, it is the most memorable track in the album. In retrospect, the melodramatic and emotional atmosphere of the song seems to portend the era of The Most Beautiful Moment in Life."
"V opens the song with reserved though fully present vocals, Jung Kook shows off delicate and flawless techniques in the chorus, then Jimin follows with an elaborate high-pitch scat and beautiful singing." Producer SUGA creations always highlight the members' talents!
"The cornucopia of fascinating sounds is satisfactory to the ears. The elements of arrangement take up this exhilarating momentum and rush on intensely, nothing short of marking this track as the masterpiece of their DARK&WILD era."
The Most Beautiful Moment In Life Pt. 1
Insight: "Boyz With Fun"
"Musically, when this type of genre (retro funk) is transplanted to K-pop, it is critical to avoid sounding dull while maintaining the repetitive groove of the song." Yoongi managed to do it!
"This track does not drop the 'fun' until the end as the tone of the rappers keeps varying and additional ad-libs continue to fill the void."
The Most Beautiful Moment In Life Pt. 2
Insight: "Autumn Leaves" (aka "Dead Leaves")
"You're my fifth season,
I want to see you but I can't
See, you're still blue to me"

Lyrics for Autumn Leaves
"A particular musical synergy is achieved in joint efforts by SUGA and producer Slow Rabbit. Autumn Leaves is a hidden masterpiece in that line of distinctive lyricism" too!
2016: AGUST D (1st mixtape)
SUGA released his first mixtape under the name AGUST D. All tracks on the album are produced by him, confirming his ability to bring an album together cohesively.
AGUST D was included on FUSE TV's "THE 20 BEST MIXTAPES OF 2016" list. The mixtape was also featured as a rising star by major US mediums like Billboard and FUSE TV, as well as by the US-based streaming site TIDAL.
You can find Agust D's first mixtape on Spotify, YouTube and Soundcloud. Check out the MV for his title track below.
Sadly, the title track 'Agust D' isn't available on paid platforms due to the sample. But thankfully, he released a second music video for another song: Give It To Me.
WINGS
Insight: First Love
"The greatest strength of SUGA as a producer is his candor and how he unravels that character. You don't need to overanalyze his message, but take it at face value."
For this album's promotional material, BTS released short films. You can watch SUGA's First Love short film or listen to the song below.
2017 – SUGA's first solo production: WINE
The award-winning WINE was a hit on the K-Charts. Many music critics praised his work on the song. Check out the instrumental, to appreciate SUGA's work even better.
WINE achieved Melon rooftop 7 times, and had over 1M ULs (Unique Listeners) on Melon.

It debuted at #4 on the iTunes US Kpop section without any promo at all.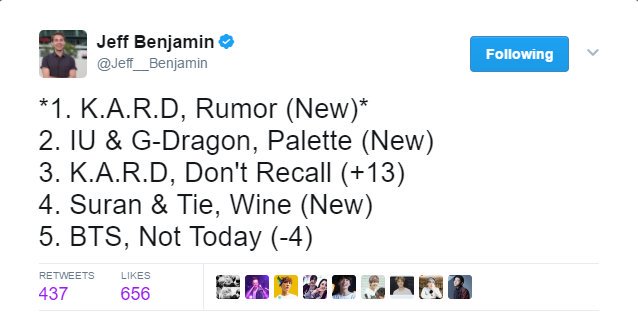 AND was #1 on the Monthly Gaon Streaming Chart (May 2017) surpassing even IU.

It also won the following awards:
Best R&B/Soul (MMA & GDA-2017)
R&B/Ballad (SMA)
Hot Trend (MMA-2017)
So Far Away (SUGA, 진, 정국 Ver.)
This Soundcloud release is a wonderful remix of SUGA's So Far Away from his Agust D mixtape and features BTS members Jin and Jungkook.
The song combines verses and melodies from First Love to create a new yet familiar sound.
Produced by Agust D, Slow Rabbit
(Agust D, Slow Rabbit)

Keyboard – Agust D, Slow Rabbit
Synthesizer – Agust D, Slow Rabbit
Chorus – Jung kook, 수란 (SURAN)
Guitar – 정수완
Recording Engineer – Agust D @ Genius Lab
Pdogg @ Dogg Bounce
Slow Rabbit @ Carrot Express
정우영 @ Big Hit Studio
Mix Engineer – Yang Ga @ BigHit Studio
DDAENG
Crowing herself as a fan favorite even though it was only released on Soundcloud, up next is Ddaeng.
"Built upon a trap beat propelled by eastern instrumentals, the trio rap about how BTS has unequivocally come out on top of the K-pop industry despite naysayers who put them down in the past."
"Billboard is all thanks to you, bae/No else is above us," drawls Suga.
Produced by SUGA, J.Pearl
(SUGA, J.Pearl, RM, j-hope)

Keyboard – J.Pearl
Synthesizer – J.Pearl
Additional Production – Supreme Boi
Recording Engineers – SUGA @ Genius Lab
RM @ Mon Studio
j-hope @ Hope World
Mix Engineer – Yang Ga @ Big Hit Studio
Mastering Engineer – Yang Ga @ Big Hit Studio
LOVE YOURSELF: HER
Insight — OUTRO: HER
"Out of their entire discography, BTS' interest and knowledge in old-school hip-hop is most meticulously materialized in this song. The first part that plays elaborate jazz chords resembles the heyday of 1990s jazz hip-hop."
2018 – LOVE YOURSELF: ANSWER
Insight — Trivia : Seesaw
"This is one of the hidden gems of Answer created by Slow Rabbit and SUGA's production synergy, which always guarantees fantastic results."
"The elastic groove of disco-funk takes center stage, but the overall sound also embraces the bitterness from the ups and downs of a romantic seesaw, involving both excitement and distress."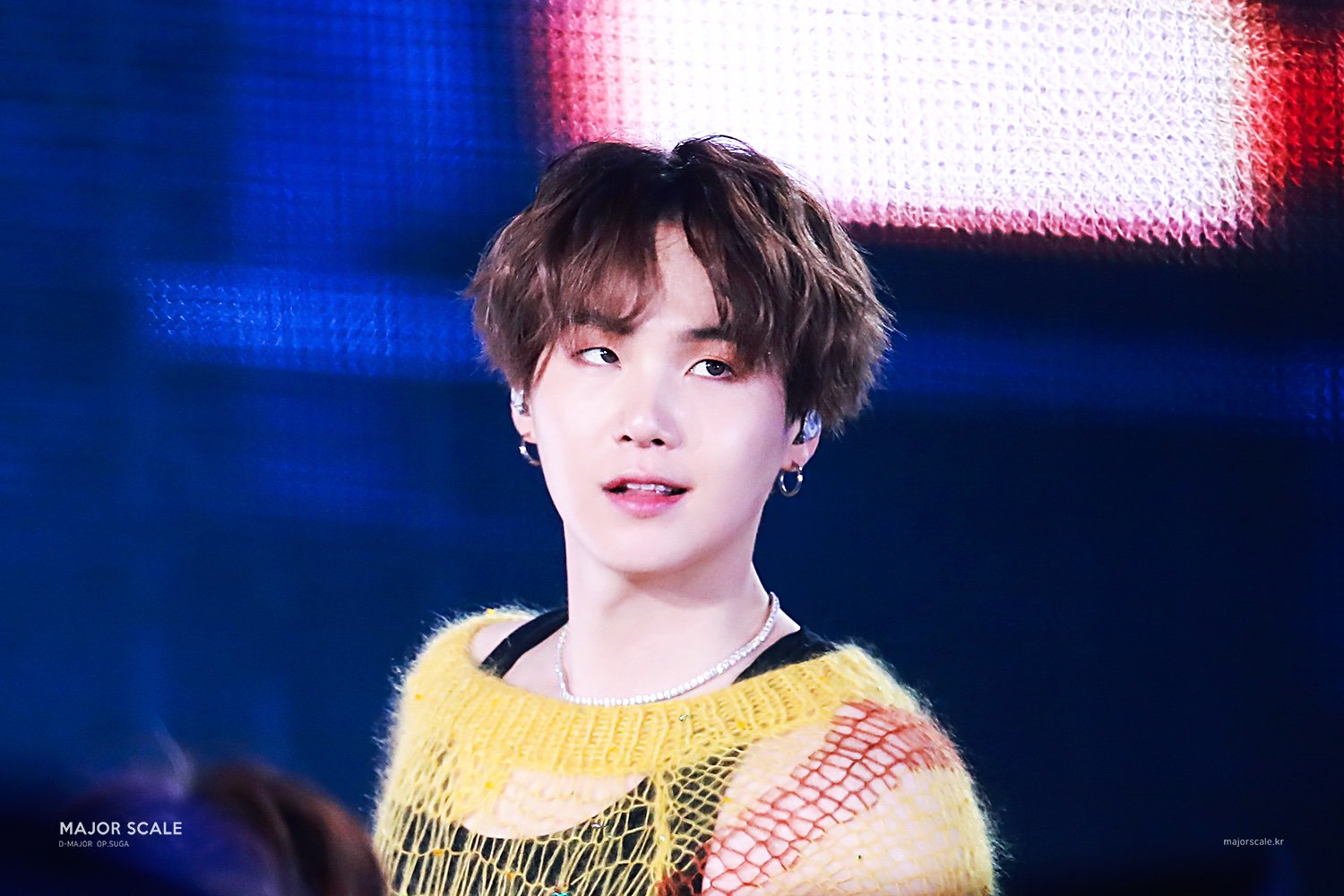 "SUGA's techniques in both warm-hearted and cynical tones generate an interesting contrast."
Seesaw charted at #1 in Saudi Arabia iTunes chart for 3 consecutive days! The song also sold over 200,000 units in the US and was the 2nd BTS solo song (in LY: ANSWER) to achieve this!
This is a side track with no promo and no music video! Seesaw did that! SUGA did that!
Seesaw X I NEED U REMIX
The high-energy EDM mashup is produced by Suga. Suga worked with frequent BTS collaborators Hiss noise and Pdogg on "Seesaw X I NEED U REMIX."
The Soundcloud upload features a piece of artwork created by Jungkook showing Suga playing a piano.
"The remix is a drastic sonic departure from the two original tracks because it wouldn't sound out of place at a club."
"The vocals taken directly from "I Need U" have been reordered and sped up into a frenzy. Elements of "Seesaw"'s instrumentation blare at double speed. But while "Seesaw" is guitar-centric, the remix is built around synth and keyboard. In other words, the mashup community is shaking."
Produced by SUGA

Keyboard – SUGA
Synthesizer – SUGA, Hiss noise
Additional Production – Hiss noise
Mix & Mastering Engineer – Pdogg @ Dogg Bounce
Special Album cover sketch – Jung Kook
2019 – The Year of Min PD
In 2019, we saw Prod. SUGA shine more than ever; SUGA produced 3 songs (and also featured in one of them). Let's dive right in!
March 2019 – Eternal Sunshine (Prod. SUGA) (EPIK HIGH)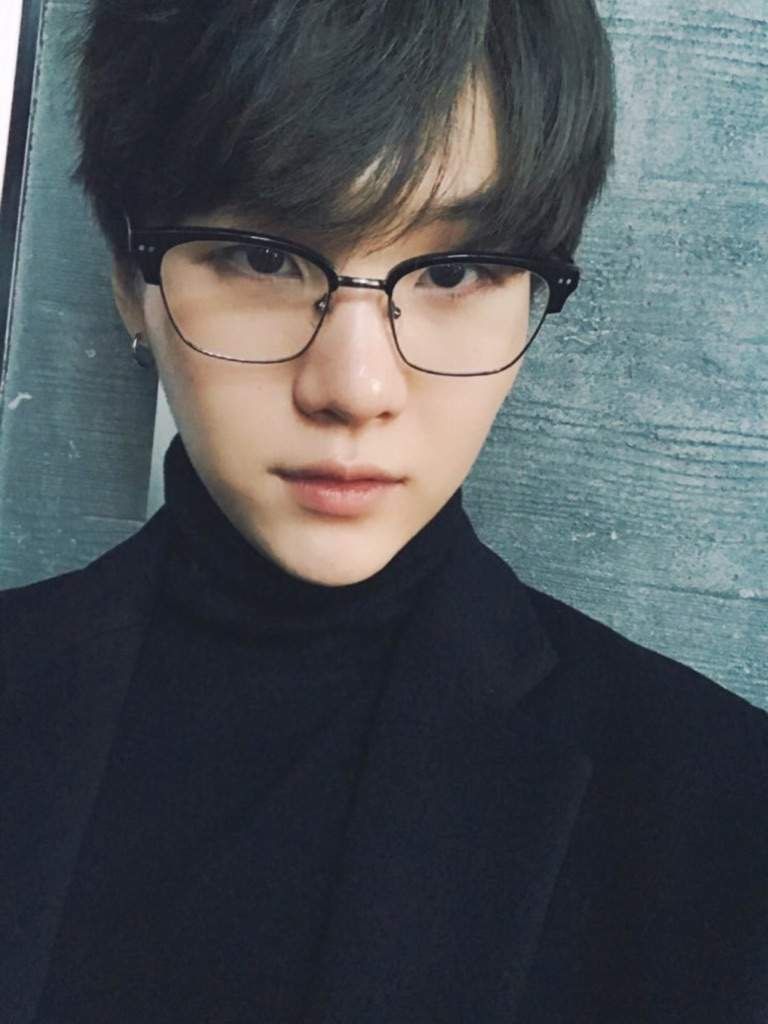 In his birthday V Live on March 9, SUGA revealed that his Tablo hyung asked him to produce a song, while he was on tour. He agreed and created a sketch right away. He finished it in 2 days! And the result was Eternal Sunshine.
Tablo also mentioned this in The Tablo Podcast. Tablo said he and SUGA vibe very well music-wise which made the creation of the song a simple process. He said, "I think we finished the song in a matter of days, but the actual creation part didn't take a few hours even."
Eternal Sunshine did well on the charts. At 7pm KST on March 11, it debuted at #2 on Bugs, and #10 on Melon, Genie, and Mnet. On April 2, it debuted on Billboard's Korea K-Pop 100 at #19.
July 2019 – We Don't Talk Together (Prod. SUGA) (HEIZE)
On July 7, Heize released We Don't Talk Together, a digital single featuring Giriboy. The track was produced by SUGA.
SUGA also wrote the lyrics together with Heize and Giriboy, and participated in the composition with Heize and El Capitxn.
At 10:30pm KST on July 7, the song reached #1 on the following realtime charts – Melon, Genie, Bugs, Mnet, Naver, and Soribada.
On July 16, Billboard announced that week's Top 5 on their World Digital Song Sales Chart and We Don't Talk Together debuted at #4.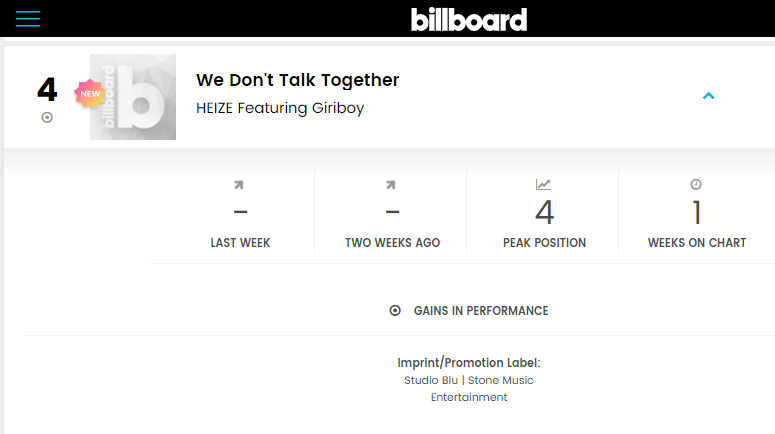 On December 29, Billboard released The 25 Best K-Pop Songs of 2019: Critics' Picks. This list focused on singles and 'We Don't Talk Together' ranked #5.
December 2019 – SUGA's Interlude (Feat. & Co-Prod. SUGA) (HALSEY)
On December 6, Halsey and SUGA released their collaboration, SUGA's Interlude. The song is from "Manic", Halsey's album released on January 17, 2020. (So the song counts as both a 2019 and a 2020 release).
The song was produced by Lido, Pdogg, and SUGA. The lyrics were written by Ashley Frangipane (Halsey), Min Yoongi (SUGA), and Peder Losnegard (Lido).
Suga's Interlude was the first song by a Korean soloist to enter the Global Spotify Top 50 at #44. It was #1 on iTunes in 54 countries and peaked at #2 on US iTunes despite very heavy competition on its release day.
SUGA's Interlude peaked at #9 in Billboard's Pop Digital Song Sales Chart and debuted at #41 on the US Digital Song Sales Chart with only 10 minutes of tracking.

The song then peaked at #10 the following week. Imagine where it would've ranked if it hadn't been released early!

2020 – The Year of Min Yoongi
If 2019 was the year of Min PD, then 2020 is definitely the year of Min Yoongi.
Be it as SUGA, Prod. SUGA, Agust D or simply Min Yoongi, 2020 has been full of success and recognition and it's not over yet! Let's get to it…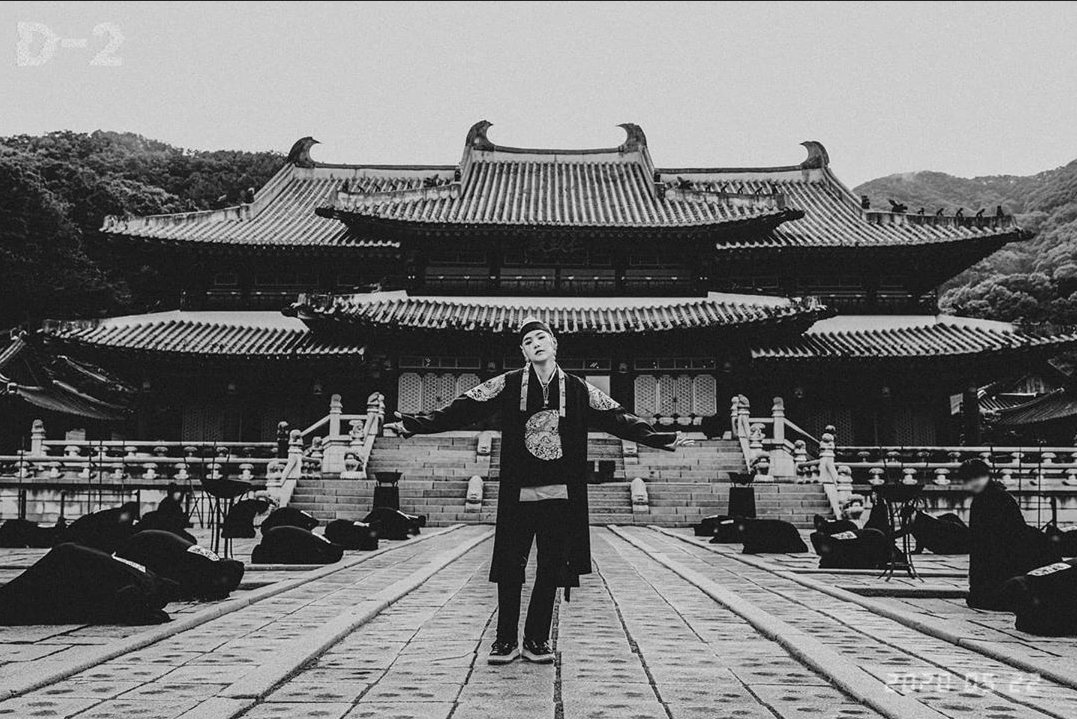 January 2020 — Interlude : Shadow
The MOTS: 7 era kicked off with this masterpiece both performed and produced by SUGA. It received amazing reviews from multiple sources upon release and got the attention of the GP. Many new fans joined shortly after it came out.
According to the Rolling Stone review of the album:
But the peak might be Suga's audacious "Interlude: Shadow," where he looks back on his youthful dreams, chanting, "I wanna be a rap star / I wanna be the top / I wanna be a rock star / I want it all mine."

Suga raps in Korean about the terrors of fame, floating up in space and watching his body below. (Rough translation: "Nobody told me how lonely it is up here…my growing shadow swallows me and becomes a monster.")

His different voices weave together, both cocky swagger and scared whisper, switching between languages to gulp in English, "Don't let me flyyyy." It's his own version of David Bowie's "Space Oddity" or Elton John's "Rocket Man"

It's a prime example of BTS at top strength: a pop moment that feels both intimately personal and exuberantly universal.

– Rob Sheffield
Rolling Stone Review
February 2020 — Respect (Prod. SUGA)
With the release of MOTS: 7 we also got our second Prod. SUGA of the album. Performed by SUGA and RM, the track is old-school hip hop all the way, complete with record scratches, a soul vocal sample, and a call-and-response structure.
Both members do a combination of rapping in a fairly stripped-down way, some playfully AutoTuned singing, and enthusiastic ad libs; they serve as each other's hype men.
The song recalls the earliest days of BTS' career, when this sort of tune filled their albums.
Unsurprisingly, the production here by Suga, Hiss Noise, and El Capitxn is top-notch.
May 2020 — eight (Prod.&Feat. SUGA)
Crowned the King and Queen of the Music Industry by K-media, it's no surprise this collab was so amazing.
IU approached SUGA and asked him to be a part of the song in which he raps but also produced as indicated in the song's title.
"The song has a feel-good pop form featuring airy synths that characterize Suga's recent productions, like Heize's "We Don't Talk Together." Guitar and piano instrumentals also take center stage, giving the track a cinematic (or OST) feel."
"The Daegu wordsmith then joins IU in the second verse with his signature perceptiveness. Though short, as Suga's verse advances, his sharp lines make way for a subtle, softened effect that leans more into honeyed vocals, matching the song's cadence and story."
Being able to adapt his rap style to match the song and make sure it doesn't feel out of place is a clear sign of a producer's skills at work.
Trying to list all the achievements would take days but I'm working on it.
May 2020 — D-2 (2nd mixtape)
Just when we thought May couldn't get any better we got D-2! Agust D returns and in a majestic way. Pushing boundaries, breaking multiple records and making SUGA the "first and only Korean soloist to", "first Asian soloist to" in many areas…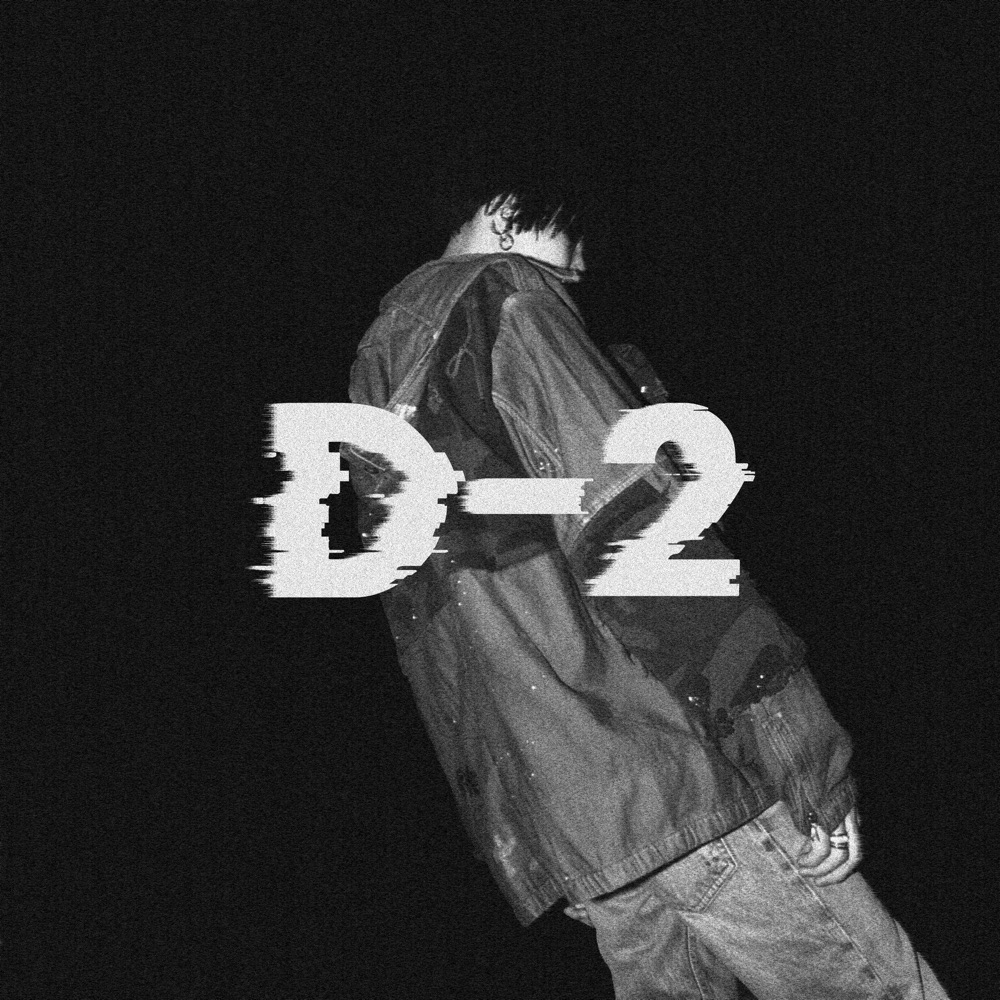 "Throughout D-2, from the very start with the reflective, jocular, "Moonlight" to the wistful closing power ballad "Dear my friend" with Nell's Kim Jong Wan, Suga's second Agust D mixtape serves as a sonic reliquary for his present state of thoughts and emotions."
"Suga's versatility as a musician is also showcased in this mixtape, as he provides rare singing in tracks such as 'Honsool' and 'Interlude: Set me free.'"
"However, it isn't just his vocals which demonstrate this versatility, but the style of music too, as the mixtape features several genres, from the daechwita music style in the lead single, to trap and hip-hip across several songs, and then alternative rock in 'Dear my friend.'"
"No matter how much doubt which Suga has had for himself, as well as the hate in the media, Suga has achieved huge things not only as a member of arguable the biggest band in the world, but also as a phenomenal songwriter and producer."
Other sources (not listed above): Medium