[K-Media] Lee Sora talks about how Song Request ft. SUGA came to be
JTBC's "Hidden Singer 6", Lee Sora revealed the behind-the-scenes story of the birth of Song Request: "It's a song made by Tablo. Originally, I asked Tablo to rap in the middle, then he recommended me #Suga by saying "it would be nice if another good singer would sing it"
Check out the translation below: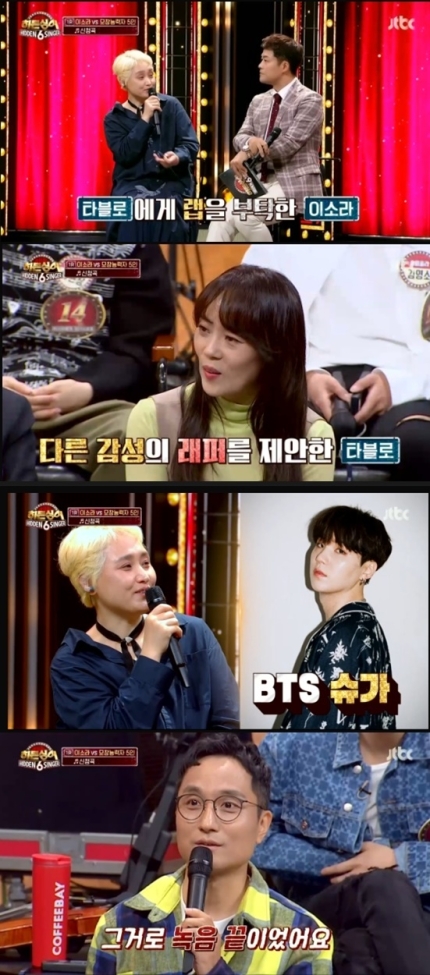 [News Reporter Choi Seung-hye]
Lee So-ra revealed the secret behind the birth of "Song Request."
JTBC's "Hidden Singer 6," which aired on October 30, featured "Singing Poet" Lee So-ra as the season's last original singer.
Regarding the first mission song "Song Request," Lee said, "It's a song made by Tablo. Originally, I asked Tablo to rap in the middle, but it ended up being BTS Suga, since Tablo said he wanted other good singers to sing. Lee Ha-yi also recorded the guide," he said.
Jung Ji-chan said, " Tablo brought this song and asked me to sing it. I called Lee So-ra and she said, "I came here, but I sang it once and that was the end of the recording," which surprised me.
(Photo = JTBC 'Hidden Singer 6' Capture)