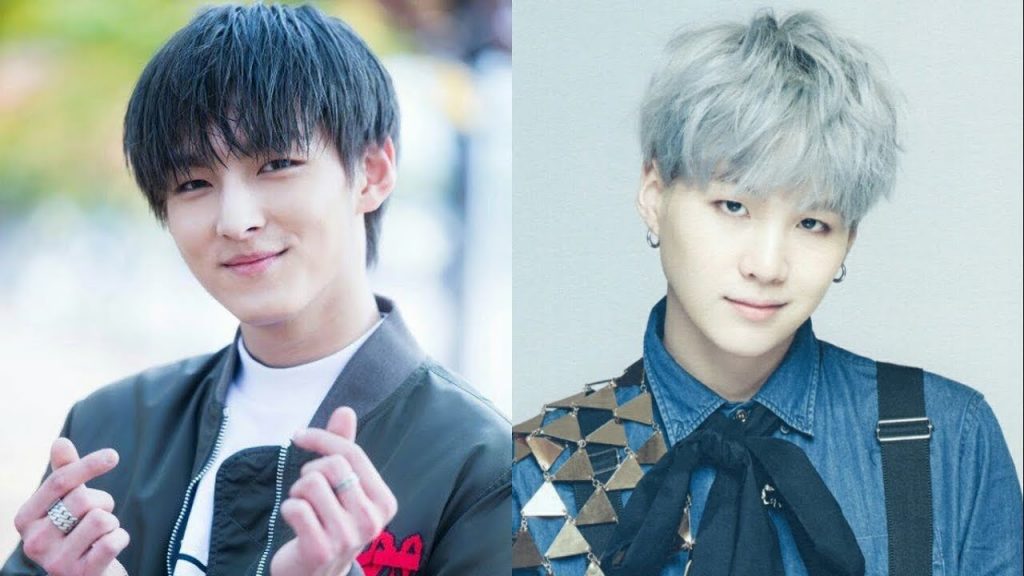 On the latest episode of Idol Room, featuring guest stars SF9, the interviewer asked their member Zuho about his relationship with BTS's Suga. To which Zuho replied:
I'm also a member who composes, & [Suga] hyungnim writes songs well & is also well known. There was a meeting that was set up through my acquaintances & he was there.

As a fan, I played the songs I made to him. Like "I write things like this" and from then on, he started to listen to [my works] & he invites me to his workroom as well.

– Zuho
Congratulations to Zuho for being invited to the Genius Lab *sob*
In the past, Zuho mentioned on a radio show that he had been talking to Suga, so fans asked him for more details during his V Live the next day to which he said Suga is very supportive and gives him valuable advise… more than anyone else! Zuho also said he's trying to follow Suga well and that Suga is watching over him no matter what.
For Zuho, SUGA is an amazing writer (we can relate) and he's a Senior artist that Zuho really likes. "He's one of my role models". We're so proud Min PD!
---
We got 2 Naver and 2 DAUM articles about this, please stop by our Brand Reputation section (links below) to help Suga rank higher in Korea!