Galaxy Z Flip X SUGA | Weibo 微博 [2020.04.14]
The Samsung account just posted this beautiful photo of SUGA on their Weibo.
And we already noticed many details. Let's start with him being surrounded by music: the speakers in the background, the notations on his notebook and the most noticeable one, the piano. We love seeing him in his element. And that smile just melted our hearts AGAIN!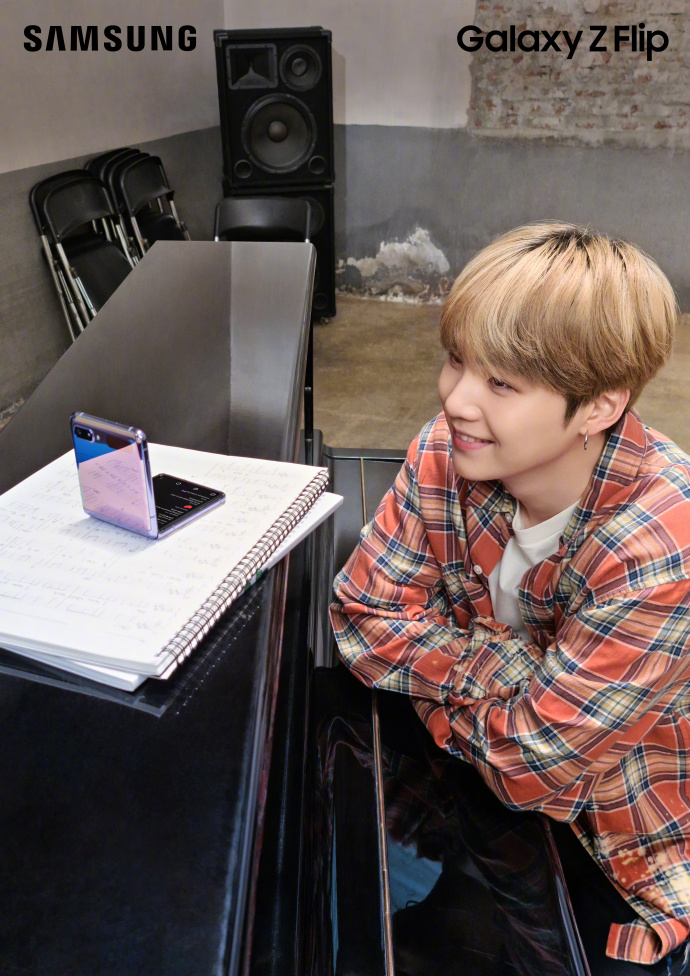 Get the full HD image here.