SUGA is nominated for TOP RAPPER in FanPlus!
SUGA is nominated for TOP RAPPER contest on Fanplus. Voting will be open tomorrow 5 PM KST. VOTING IS OPEN NOW! Please send and collect your tickets everyday!
Prize:
Subway Ad for 1 month
Video Ad
Voting ends: 4/21 @ 1700 KST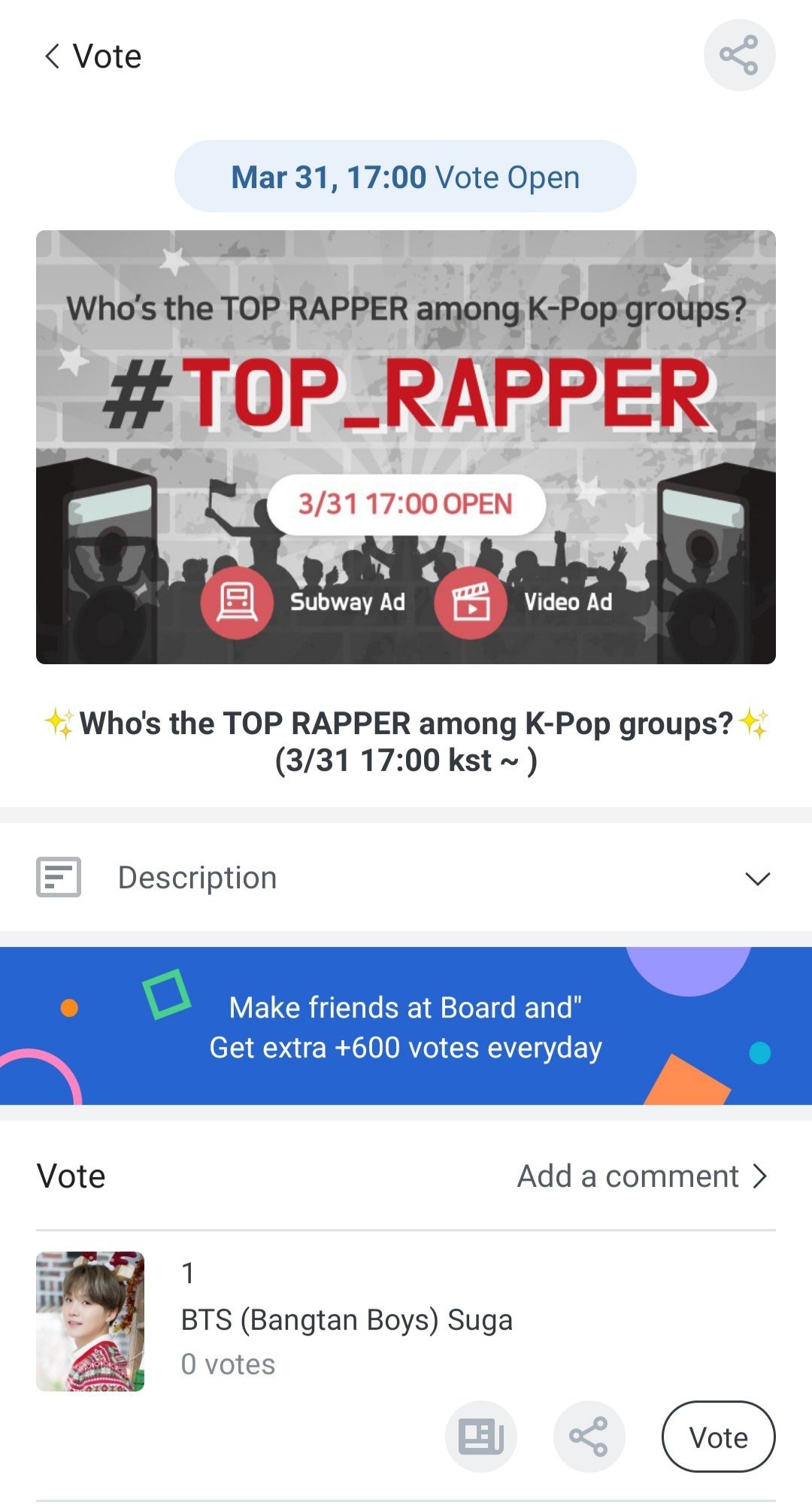 ---
Tutorials
Vote SUGA on Twitter has created a detailed tutorial from where to download, how to register and how to get votes. Please take a look at their thread to vote for SUGA!
Download and Install the App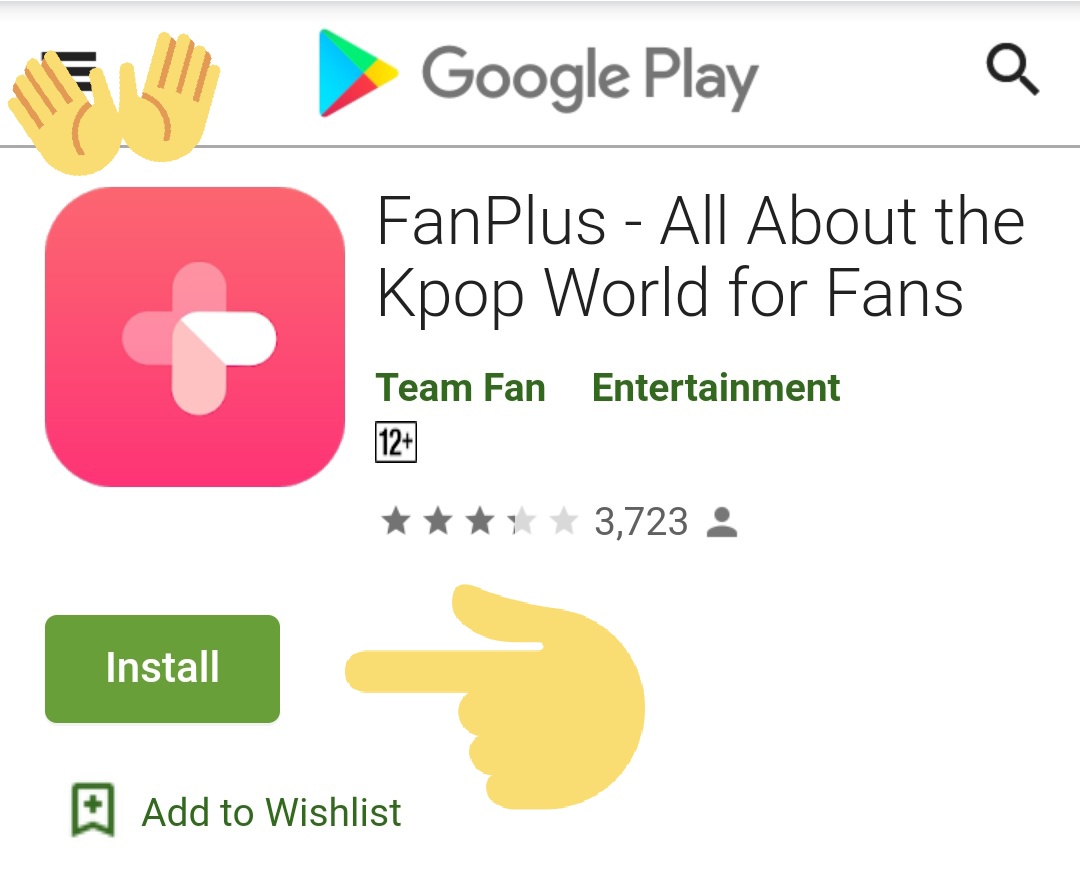 ---
How to Register
Follow the steps below.
1. After open the app, click "Sign in" and choose one of your Google Accounts to register.

2. You will be asked to input recommender nickname. You can input the account: VOTEOURSUGA (both of us will get 500 cash!)

3. Click "Entered, give me cash!"

4. Then you will need to do phone verification. Select your country and input you phone number without country code and click "Next"

5. Enter the verification code that sent to your number. Click "Next"

6. Choose BTS from the list.

7. Choose SUGA as your bias

8. Then click "Ok"

9. You are set! Click "Ok" to start using Fanplus to vote!
---
How to Collect Voting Tickets
There are 4 methods to collect tickets. Check them out below.
You can collect coins (cash) too! It can be used to buy voting ticket. You only need to be a recommender to your friends! Ask your friends to install "Fanplus App" too and give them your nickname (Fanplus ID) as their recommender! Both you and your friends will get 500 coin each.
1. Collect the voting ticket that sent by your friends. On the home page, click "Mail Box"

Click "Receive all" from friend's mail to take all the voting tickets sent by your friends! You can get max 900 voting tickets

2. Watching Video Ads Right pointing backhand index Click "Vote" to go to vote page

Click "Watch Video Ads" from vote page to start watching video (watch the video until the end and close after that or you won't get the rewards). You can get 15 voting ticket per video and you can watch 30 videos a day

3. Confirm Photos. Click "Photos" to go to Photos page

Click "+" button on the Photos page

Click "Confirm Photos" from the option menu that appears

Click "Confirm Photos" to start confirming photos. You need to confirm 50 photos to get the rewards (100 voting tickets)

4. Do Missions You can also do some missions from Tapjoy, Pincrux and Fyber. You only need to click the offer, and do as it describes there. You will get some voting tickets as the reward! (the rewards will be vary for every offer)