'Daechwita' and 'That That' Featured in V&A Museum's "Hallyu! The Korean Wave" Exhibition
Curated by Rosalie Kim, the exhibition showcases the colorful and dynamic popular culture of South Korea, exploring the makings of the Korean Wave and its global impact on the creative industries of cinema, drama, music, fandom, beauty and fashion.
"Music in Korea doesn't just center around K-pop, which the exhibition showcases through a listening station where visitors can sample other styles from hip-hop to R&B, trot to traditional sounds." "We are showcasing the link [between modern and traditional]," Kim said on an interview with NME.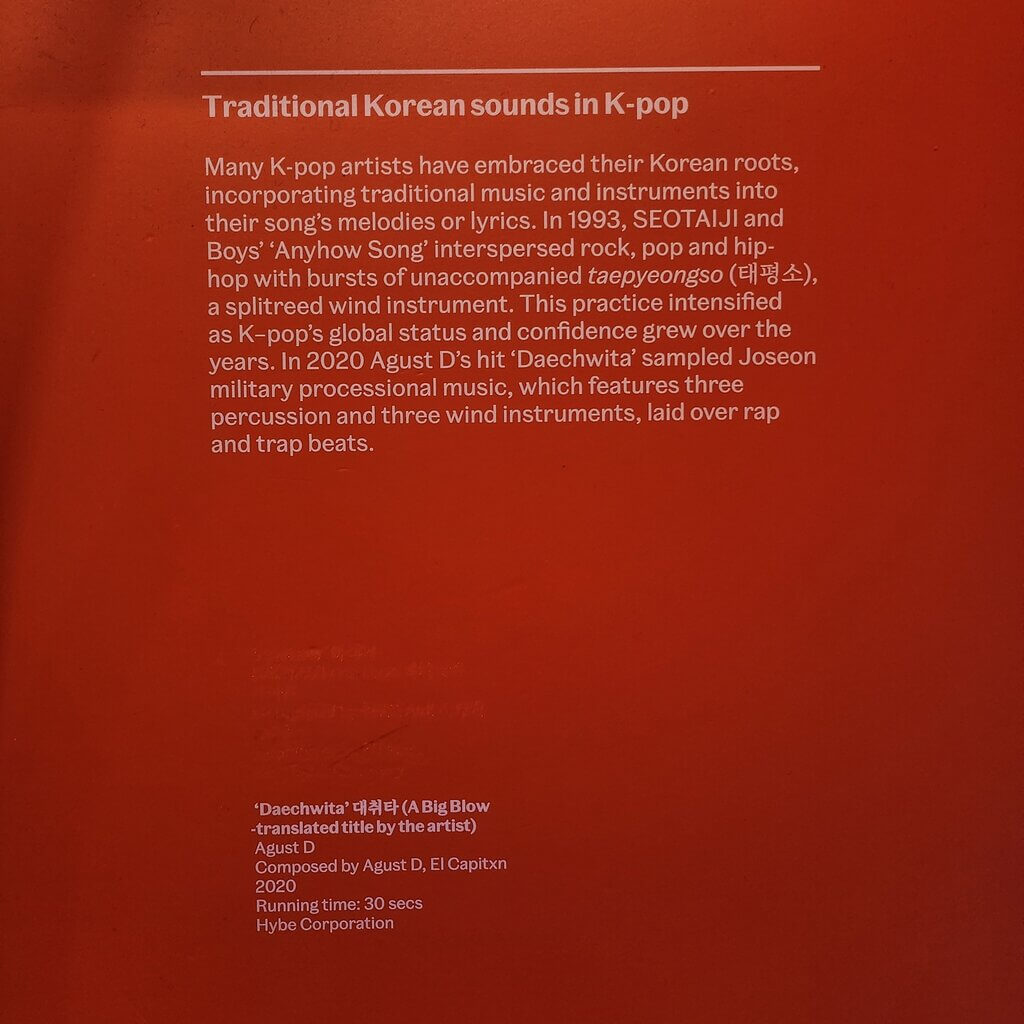 The exhibition features around 200 objects alongside pop culture ephemera and digital displays across four thematic sections:
From Rubble to Smartphones, which provides historical context to the meteoric rise of hallyu.
Spotlighting K-drama and Cinema, focusing on the remarkable success of K-drama and film.
Sounding K-pop and Fandoms, delving "into the explosion of K-Pop music around the world and the crucial roles social media and fandoms play in increasing their reach"
Making K-Beauty and Fashion, highlighting their origin while showcasing their innovative and experimental approach.
One of the main highlights in Section 3 is an interactive K-pop dance challenge, which invites visitors to try their hand at the dance moves for PSY's 'That That', co-written and co-produced with SUGA from BTS, with choreography by B.B Trippin.
Check out how that works: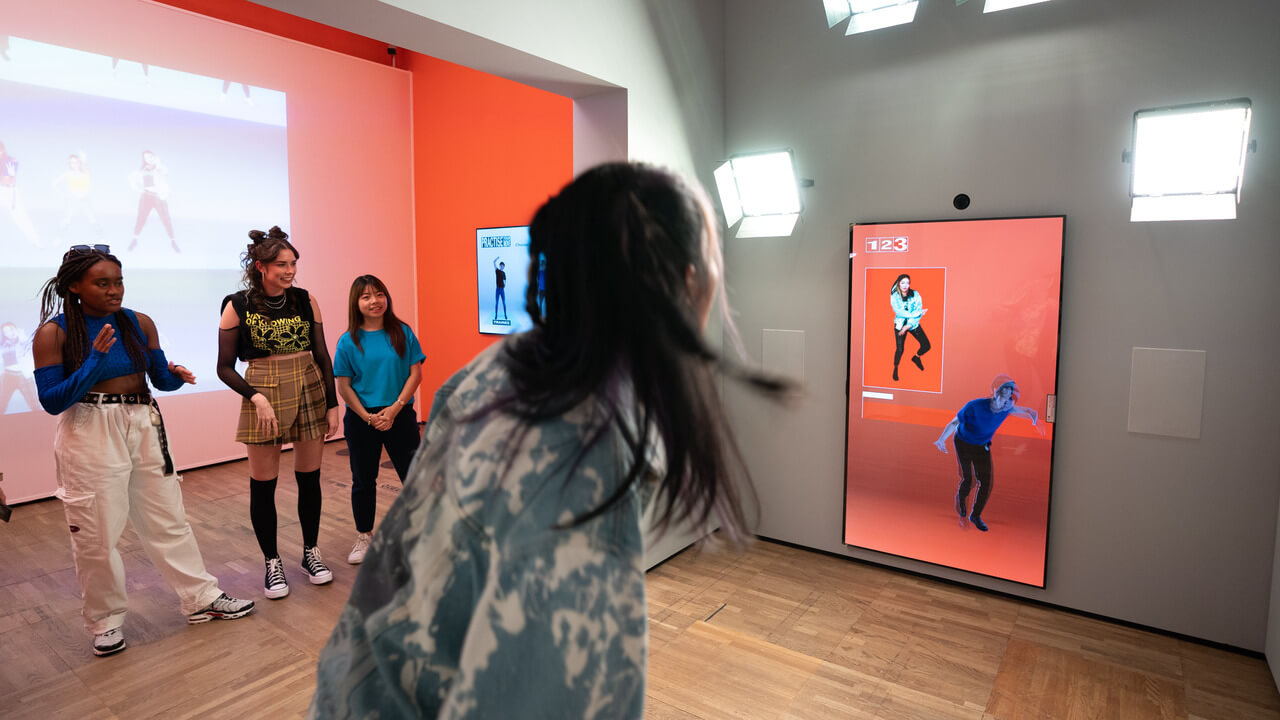 The interactive challenge was created in collaboration with Google Arts & Culture Lab, with visitors' renditions becoming part of an evolving collective dance displayed in the space.
As part of the exhibition Hallyu! The Korean Wave, currently showing at the Victoria and Albert Museum in London, Google Arts & Culture Lab created an installation that allowed visitors to become part of a collective K-Pop dance experience to PSY's 'That That' (prod. & feat. SUGA of BTS). 
Visitors first learn the choreography from the dance collective BBTrippin through an interactive tutorial. They can record themselves trying the dance moves and contribute the recording to the installation. Google uses MediaPipe Pose body segmentation as they dance, to detect the outline of the visitors and insert them into a collective music video that shows them dancing with BB Trippin and other visitors on a large projection.
The exhibition opened on September 24, 2022 and closes on June 25, 2023. Tickets are £20 and can be acquired on the V&A website.