Shadow MV surpassed 6M likes on YouTube, breaking multiple records!
'Interlude: Shadow' MV surpassed 6 million likes on YouTube making it first Trailer MV in YouTube history to reach this milestone!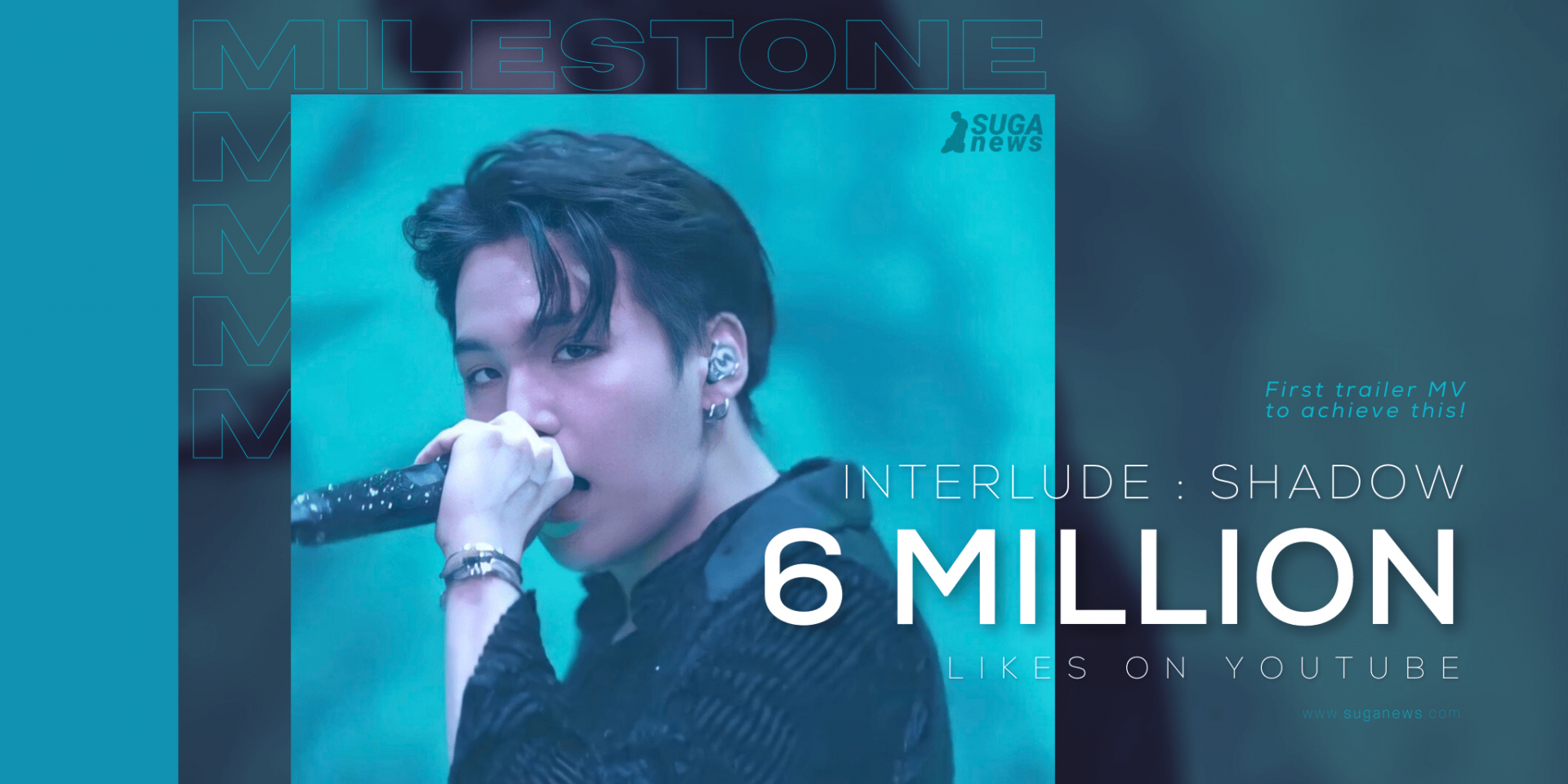 SUGA is now the only Korean solo act with 2 MVs that reached over 6M YouTube likes in 2020: Daechwita and Interlude : Shadow.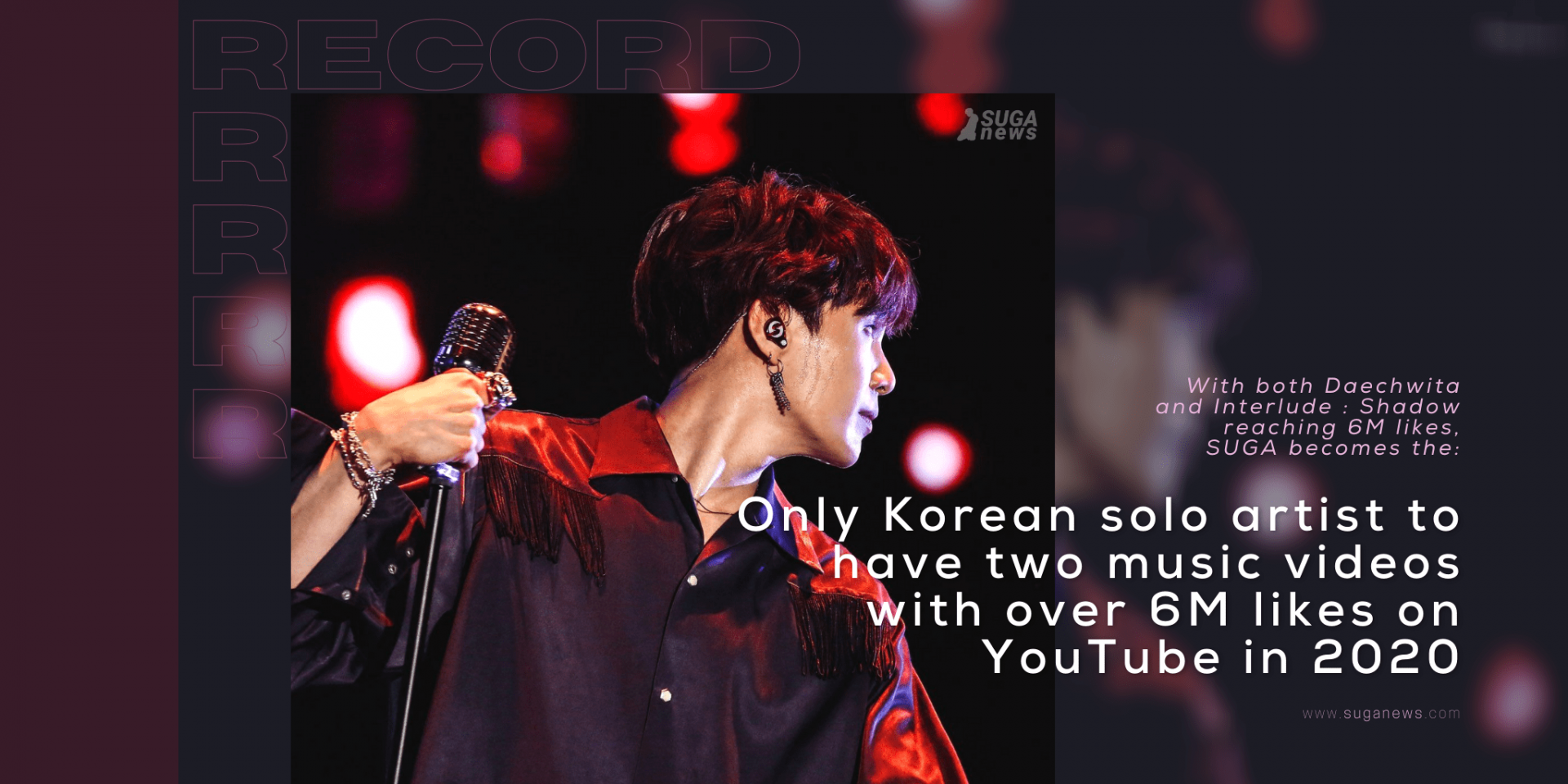 He joins PSY as the only Korean solo artists IN HISTORY to have 2 music videos with over 6 MILLION likes on YouTube.