The BTS x Mattel Idol, Prestige Fashion and Mini Vinyl SUGA Dolls are SOLD OUT!
The BTS x Mattel SUGA Idol Doll is sold out in both Target and Walmart online stores. It's currently the only sold out doll from this collaboration.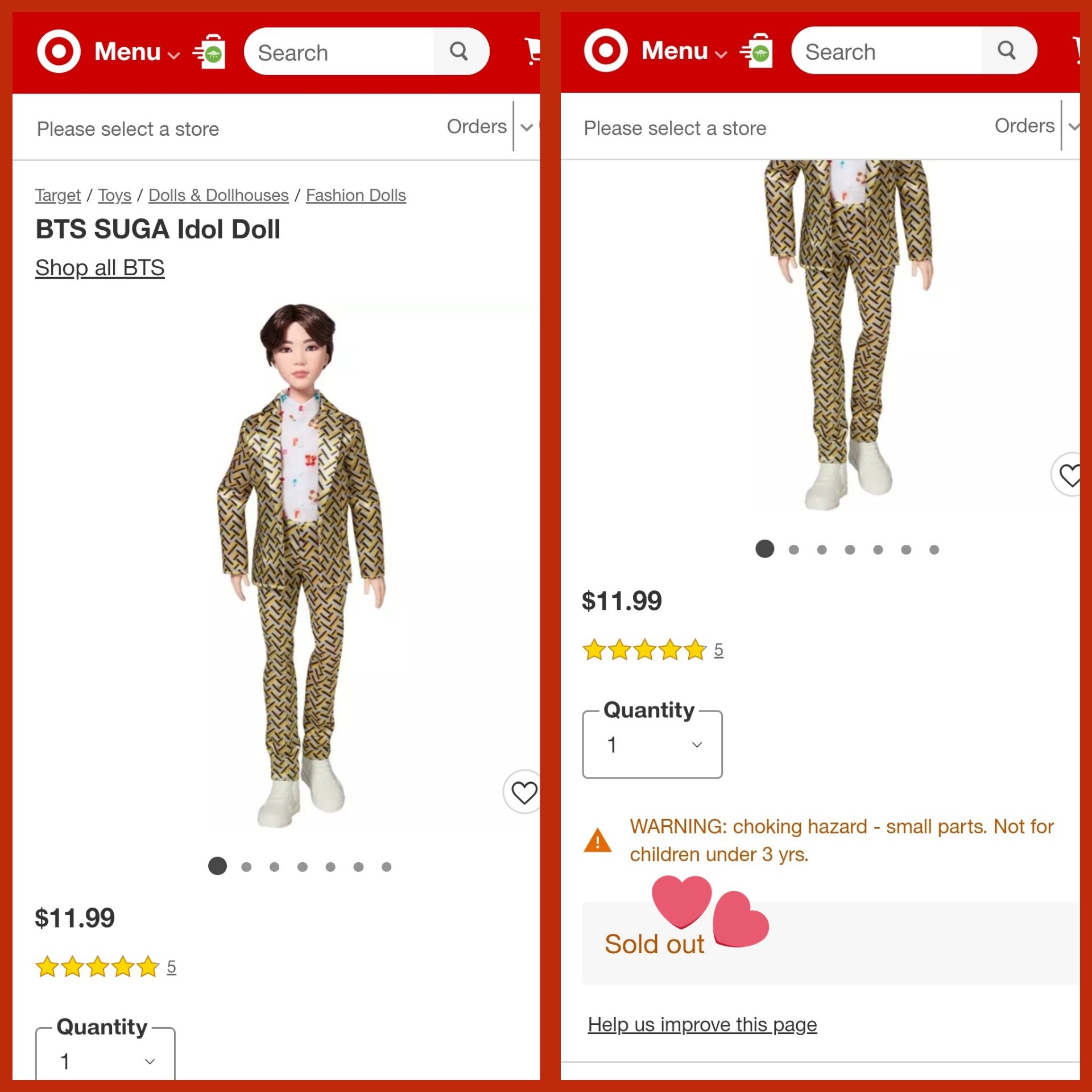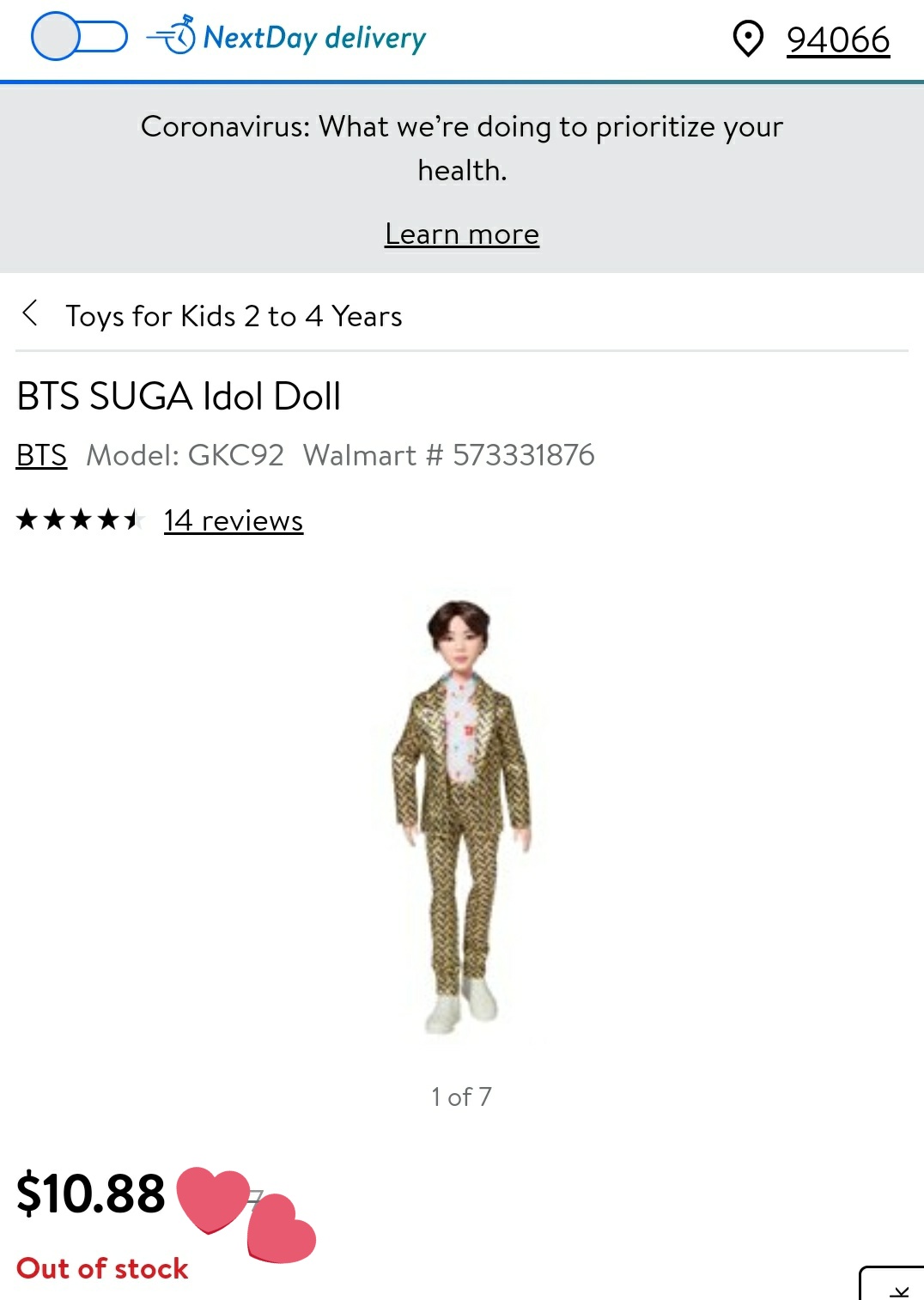 The BTS Prestige SUGA Fashion Doll and BTS Mini Vinyl SUGA Doll are also sold out on the Target online store. Our Yoongi is in high demand both in real life and his dolls.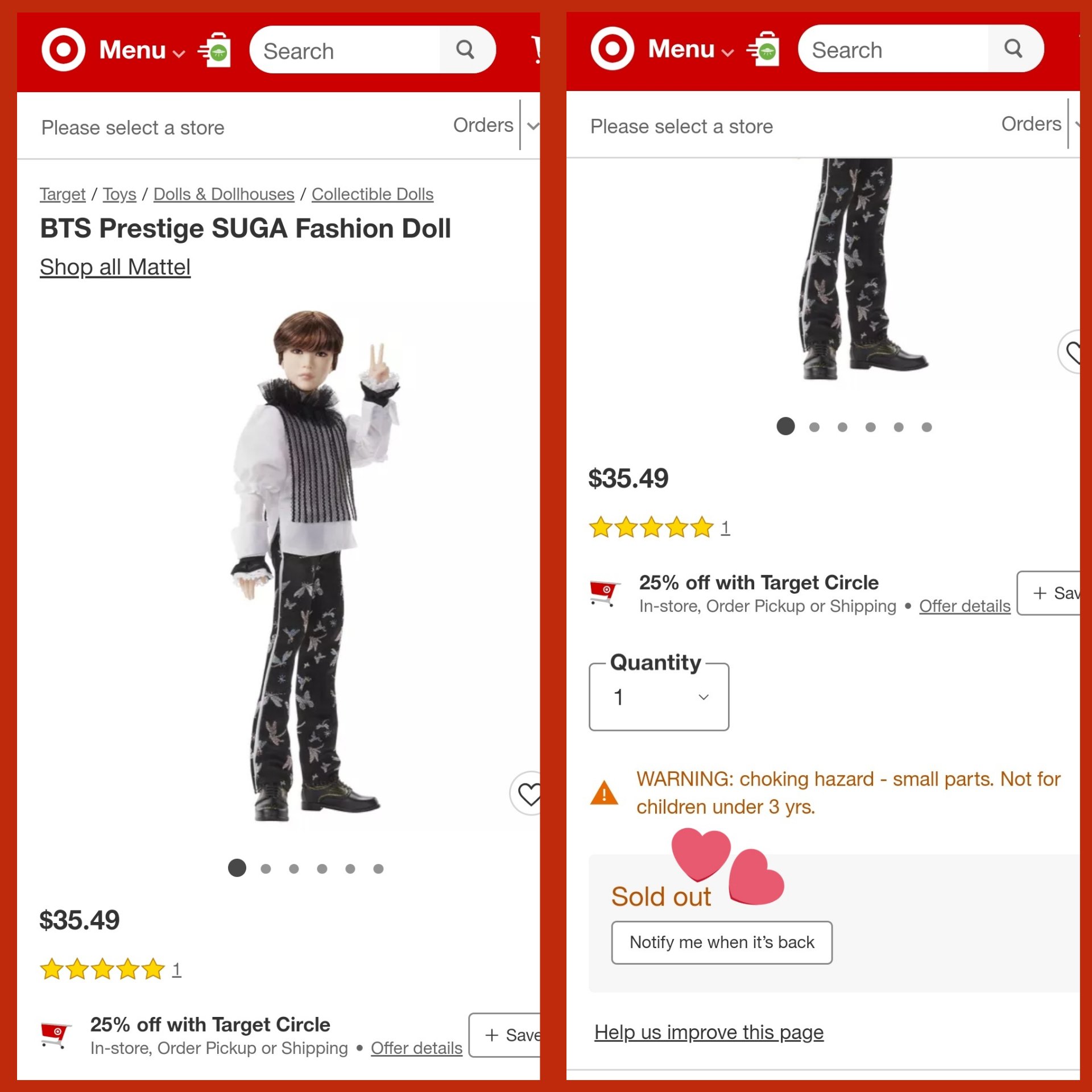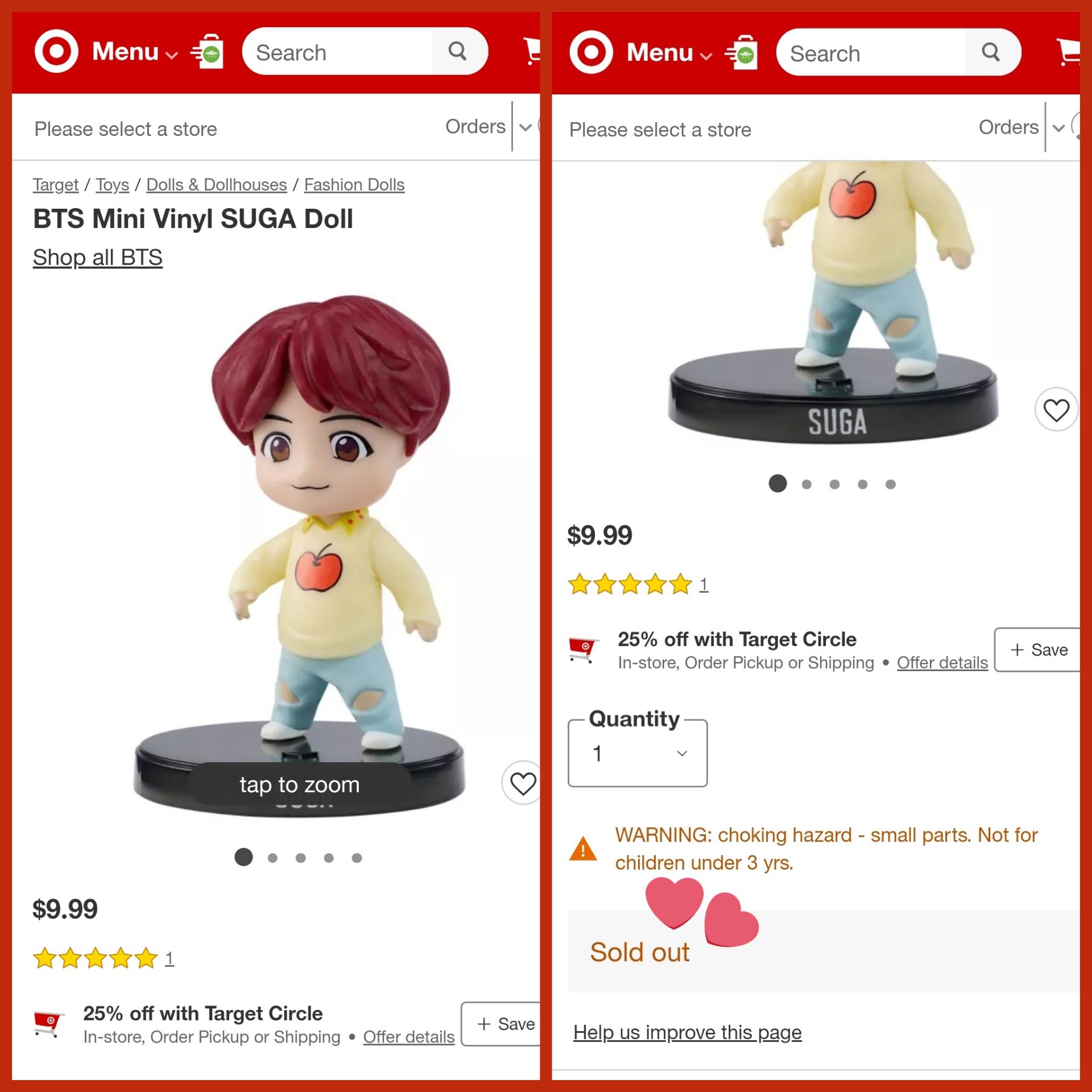 Now we have to wait for them to restock… Were you one of the lucky shoppers that got one?