[SOOMPI] 9 Idols Who Were Personally Involved With The Making Of Their MVs
Soompi posted an article talking about the K-pop industry's music-making process shift through time. At first, idols were just performers who trained to show their best skills on stage simply following label's instructions in other aspects such as sound, concept, choreography, etc. But now, idols have more control over their music-making which results in songs they can personally connect to. They also have more artistic freedom to represent such music in their preferred visuals.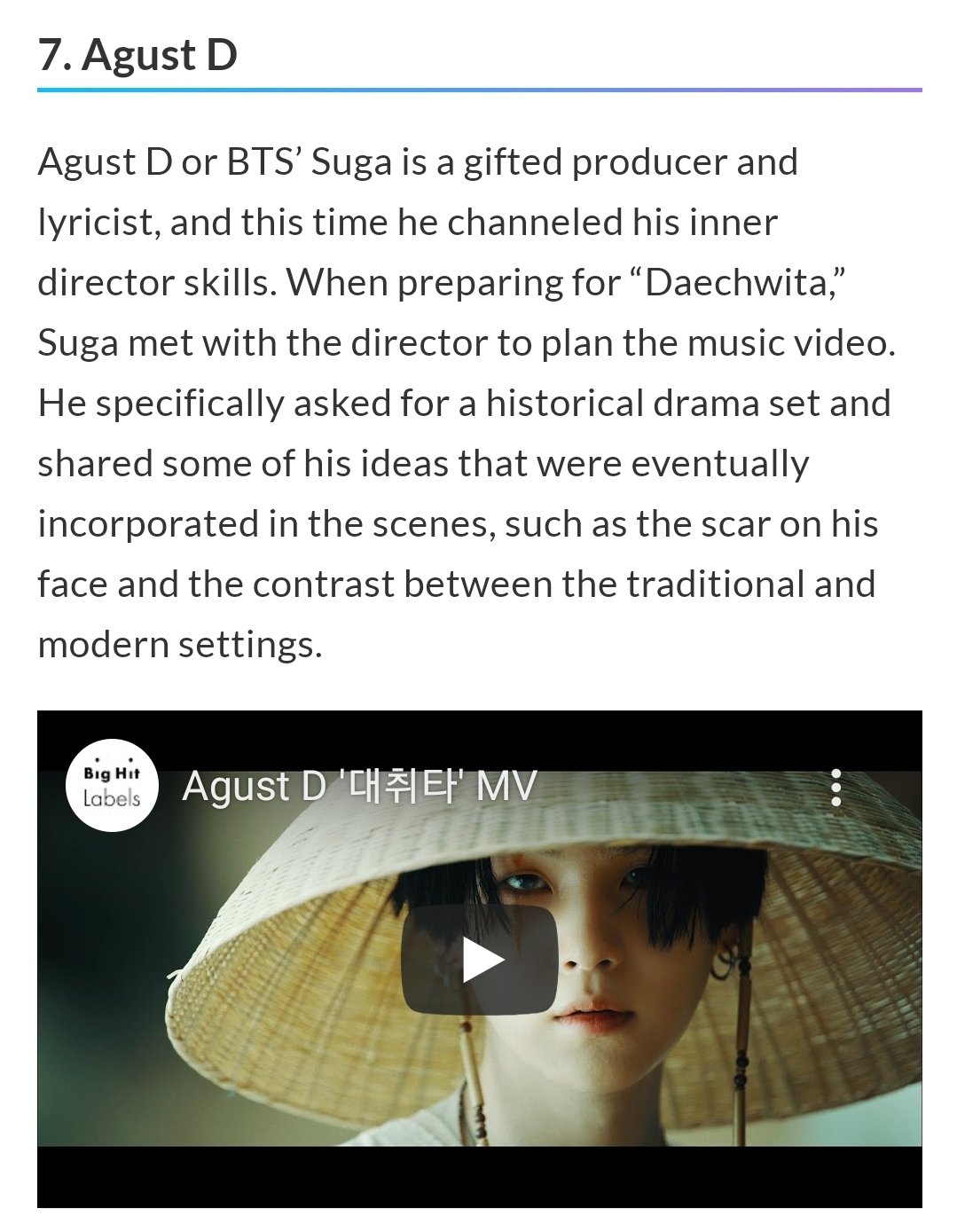 7. Agust D
Agust D or BTS' Suga is a gifted producer and lyricist, and this time he channeled his inner director skills. When preparing for "Daechwita," Suga met with the director to plan the music video. He specifically asked for a historical drama set and shared some of his ideas that were eventually incorporated in the scenes, such as the scar on his face and the contrast between the traditional and modern settings.
Check out the full article on Soompi.