SUGA (シュガ) is currently trending #14 on Twipple Japan
Twipple is a web application for Twitter in Japan. It's easy to check what is trending and what people are tweeting right now in Japan.
It's great to see SUGA's popularity rising and for everyone to get excited for his pictures because… THEY ARE AMAZING!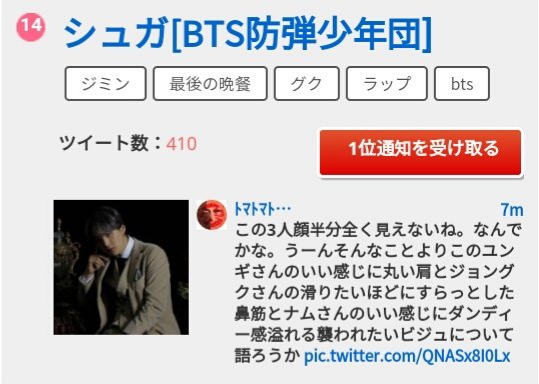 So let's go leave some love on the original tweet 💜