Idol Champ Birthday Voting Has Ended
The Birthday Voting for Idol Champ ended yesterday at 6PM. SUGA came out on 3rd place.
This poll was part of our Visibility project for SUGA's birthday, so we're a bit sad that it didn't work out as planned. But we want to thank everyone who worked hard voting for our Yoongi.
Also, we're using this as motivation to work harder and make sure we get the other two prizes for him. Please make sure you follow SUGA News and SUGA Brand on Twitter for updates on the voting and for tips and tricks.
You can also view our tutorials, when voting ends and the download links here.
FanPlus and StarPlay Voting
FanPlus: prizes for 1st place are an ad in Times Square (New York) and a subway ad.
It's very easy to vote and you can get more tickets simply by having friends, watching ads and playing games.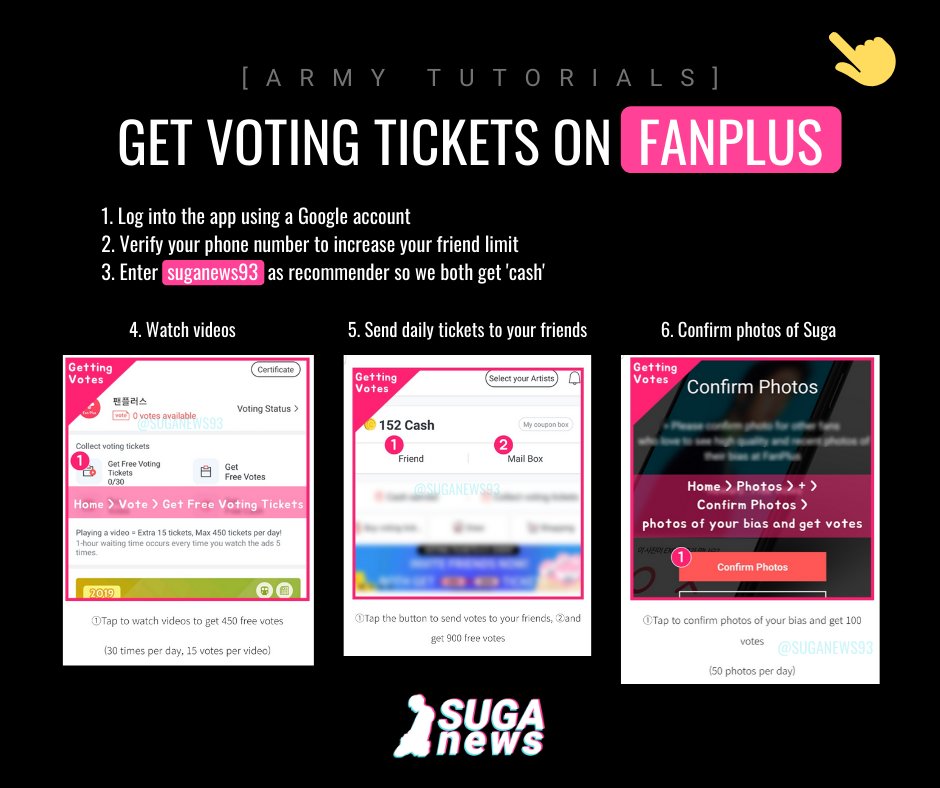 StarPlay: prizes for 1st place are: Branded Cinema, Cafe Ad and an ad within the app.
It's easy to collect tokens and SUGA Brand can provide more information on it, just send them a DM.