Support for 'eight' by IU (Feat. & Prod. SUGA)
'EIGHT' IS OUT NOW!!
---
Goals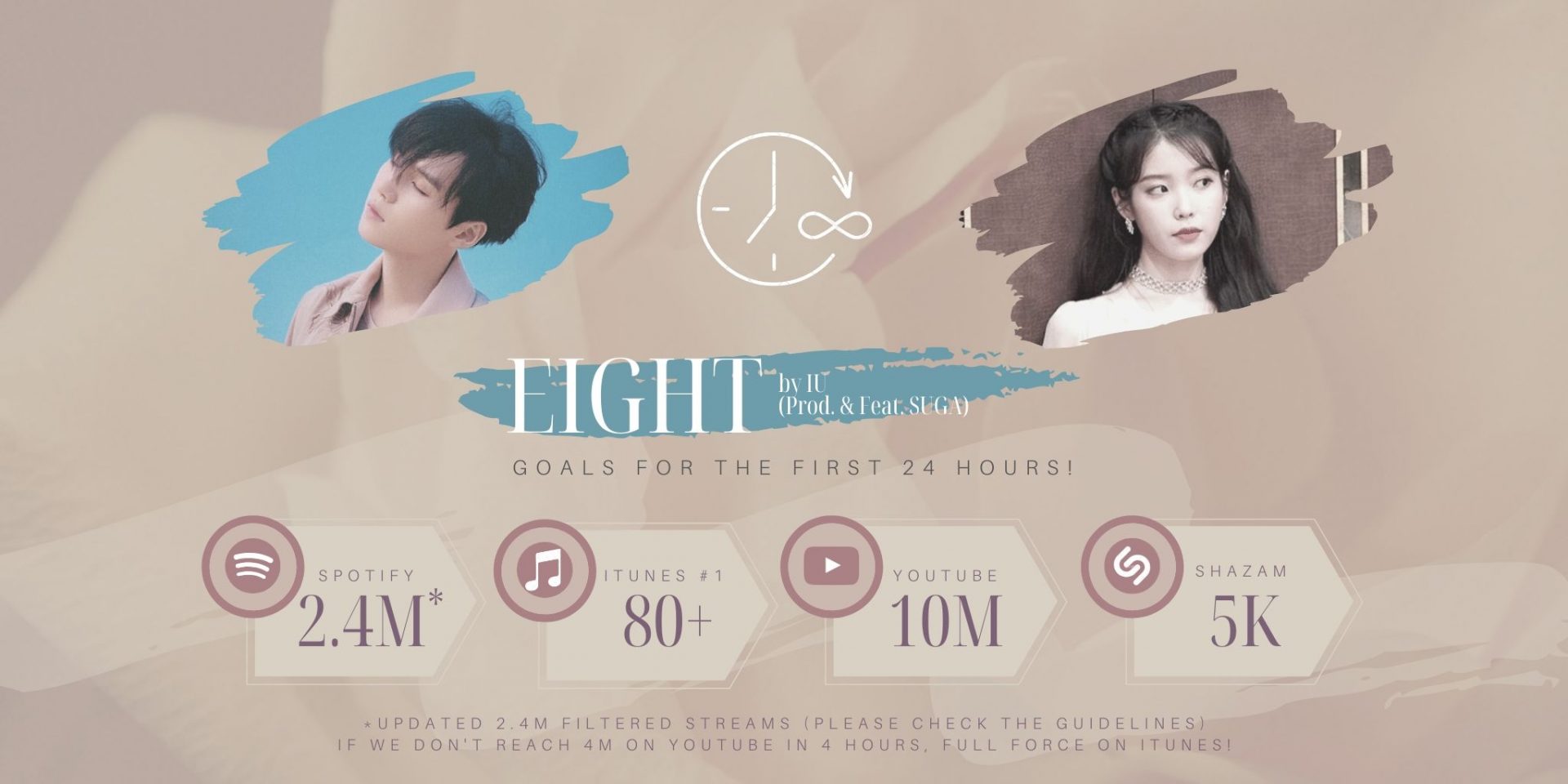 The main focus is Spotify!
If we can't reach 4M YT views in 8 hours, please redirect ALL attention to Spotify. It's more beneficial to both artists. The MV did amazing! Check out our 'Eight' page to see all of its achievements and records!
Hashtags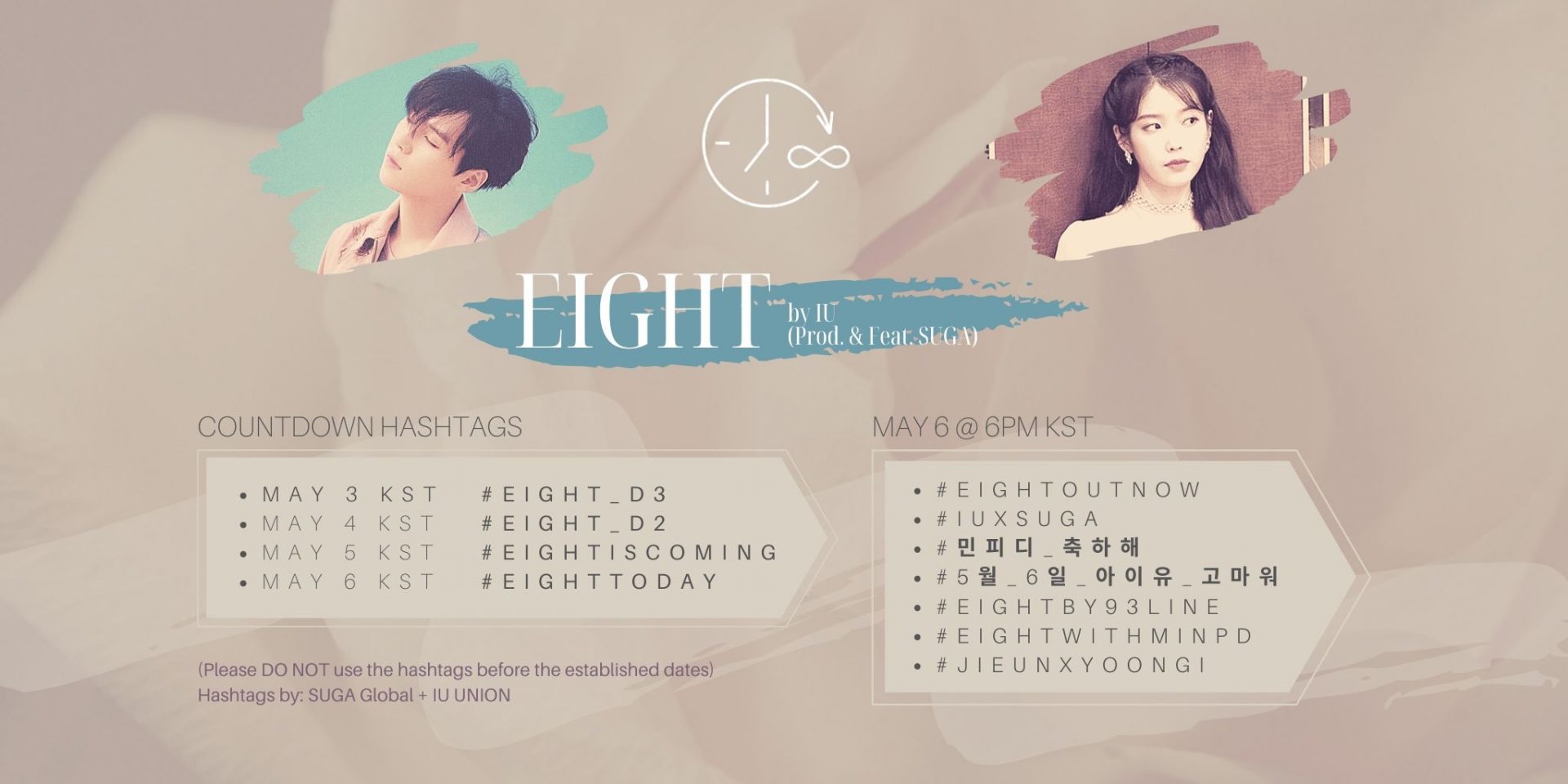 🚨 UPDATE → We had lots of fun and many of the hashtags trended!
#EightOutNow
#IUxSUGA
#민피디_축하해
#5월_6일_아이유_고마워
#EightBy93Line
#EightWithMinPD
#JIEUNxYOONGI
FAQs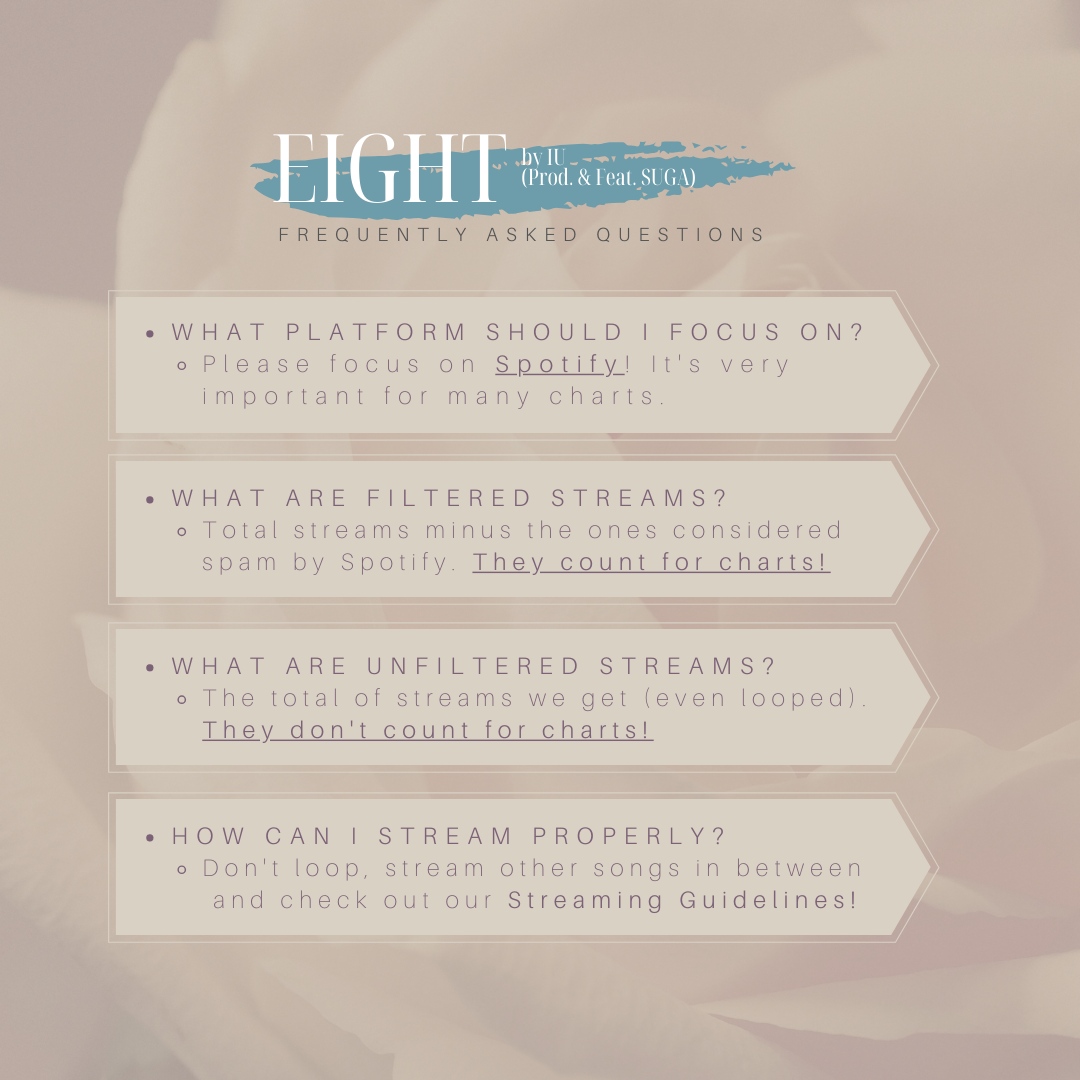 Streaming Guidelines
To avoid our streams/views getting filtered, please follow the guidelines below.
💡 Why it matters → Our Spotify streams for SUGA's Interlude were heavily filtered (47%) because of excessive looping. Out of a total 2.9M streams, only 1.6M were counted.

Our streams for Eight were still heavily filtered… but it debuted at #30 in the Global Spotify chart! The highest for a Korean solo artist!
Spotify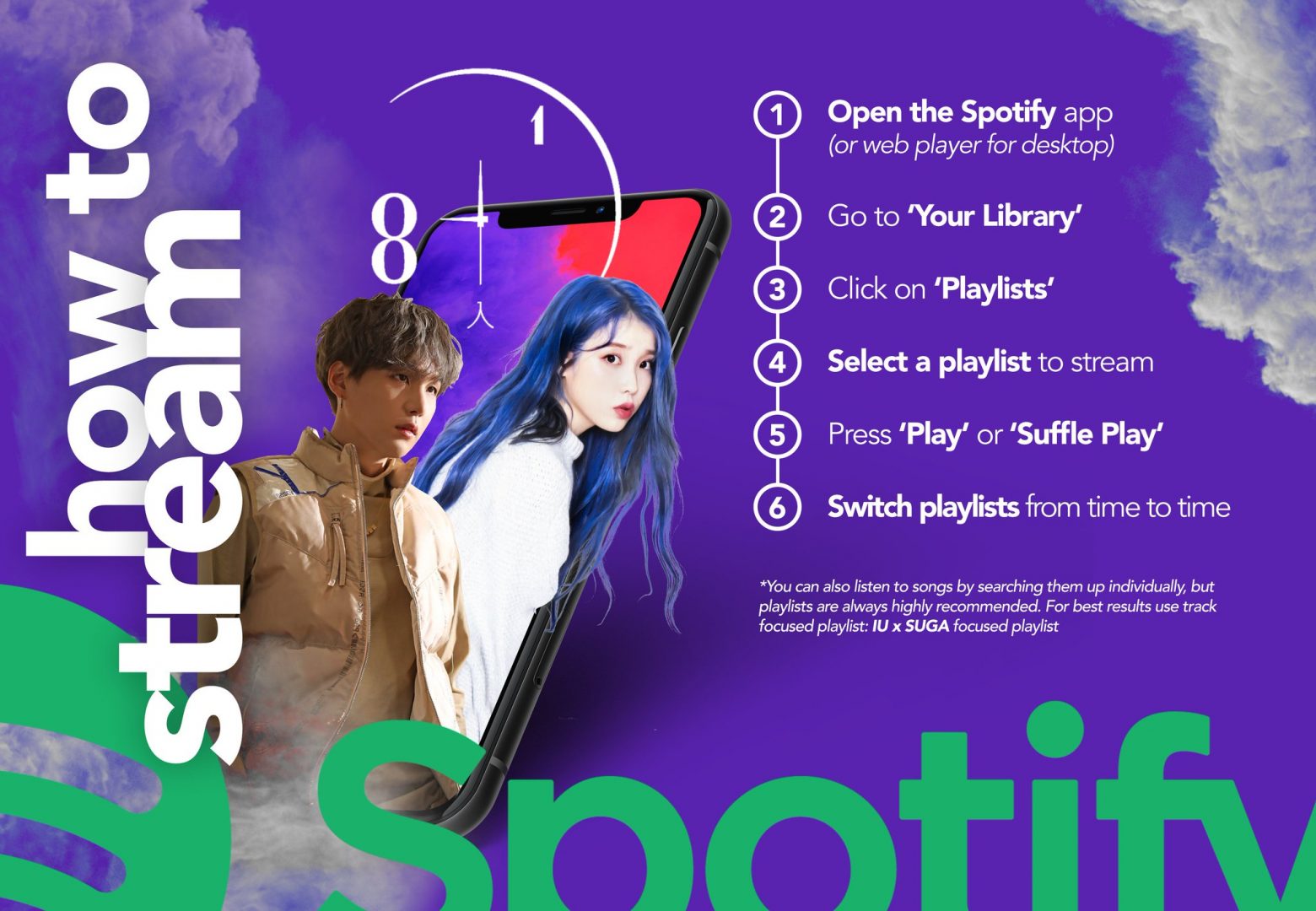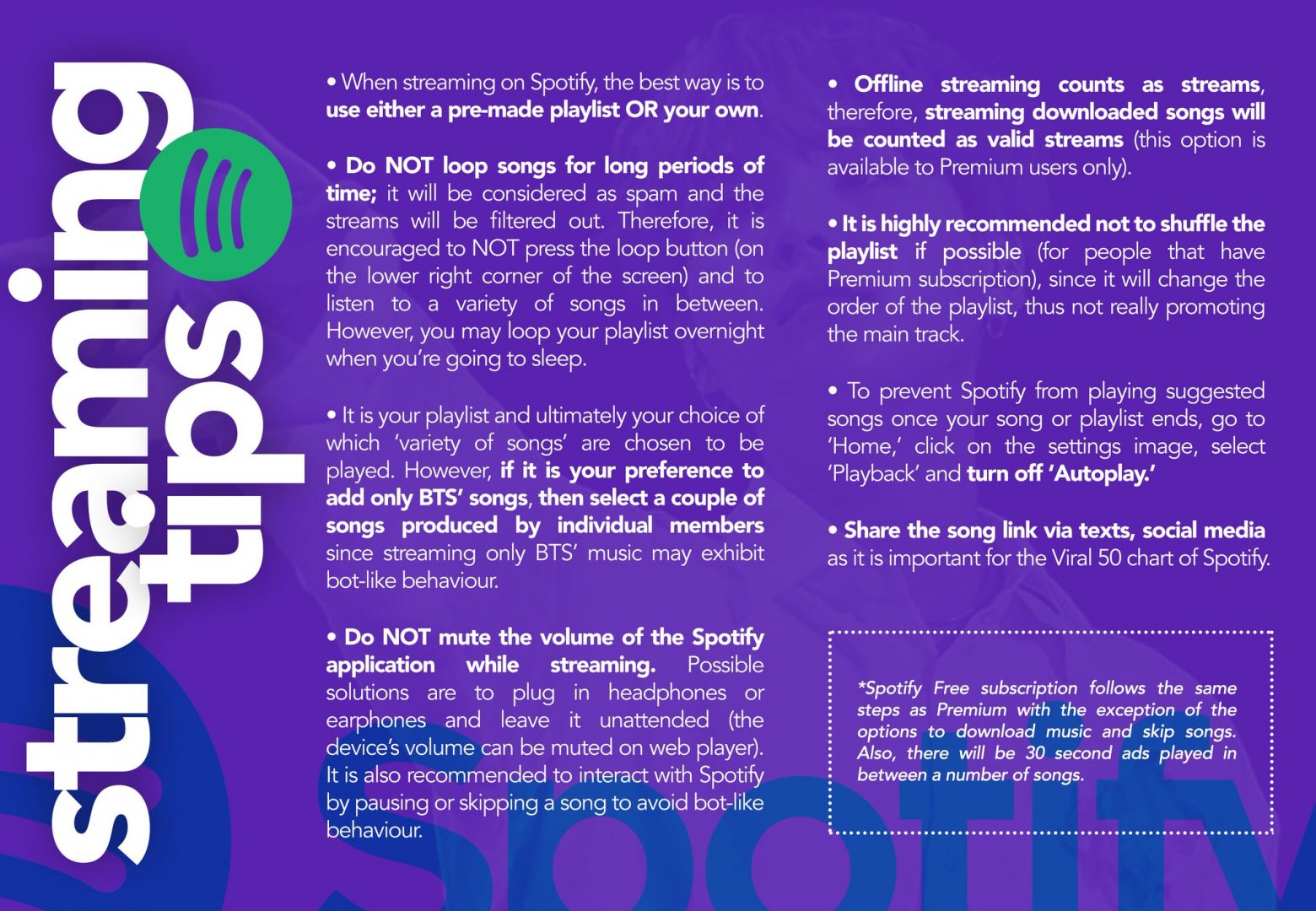 📢 Donate while you stream! → In line with our #StreamingForSUGA project, every eight stream will also count!

For every eight streaming screenshot you share with the hashtag #StreamingForSUGA we'll donate 80 rice grains through Freerice!
YouTube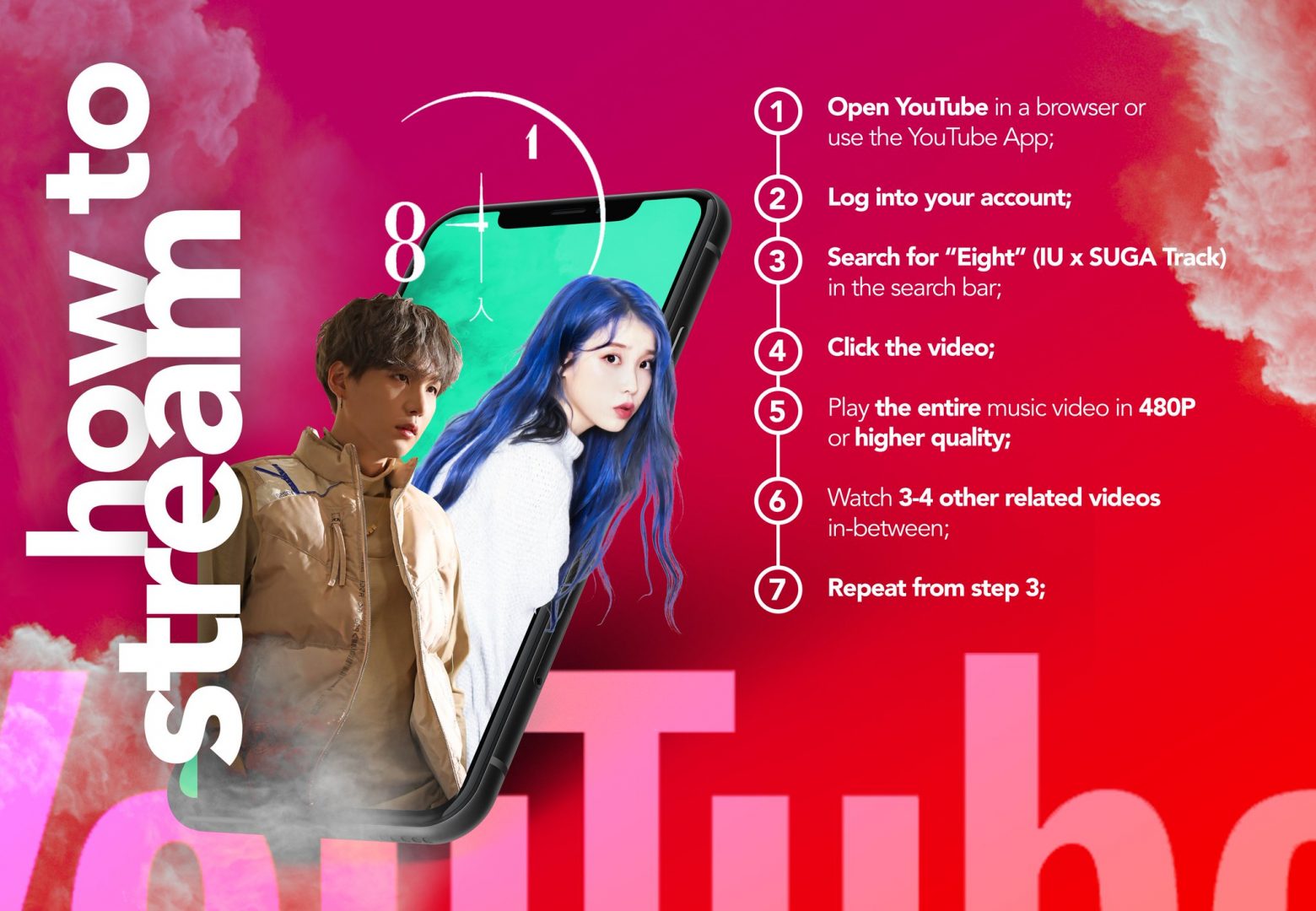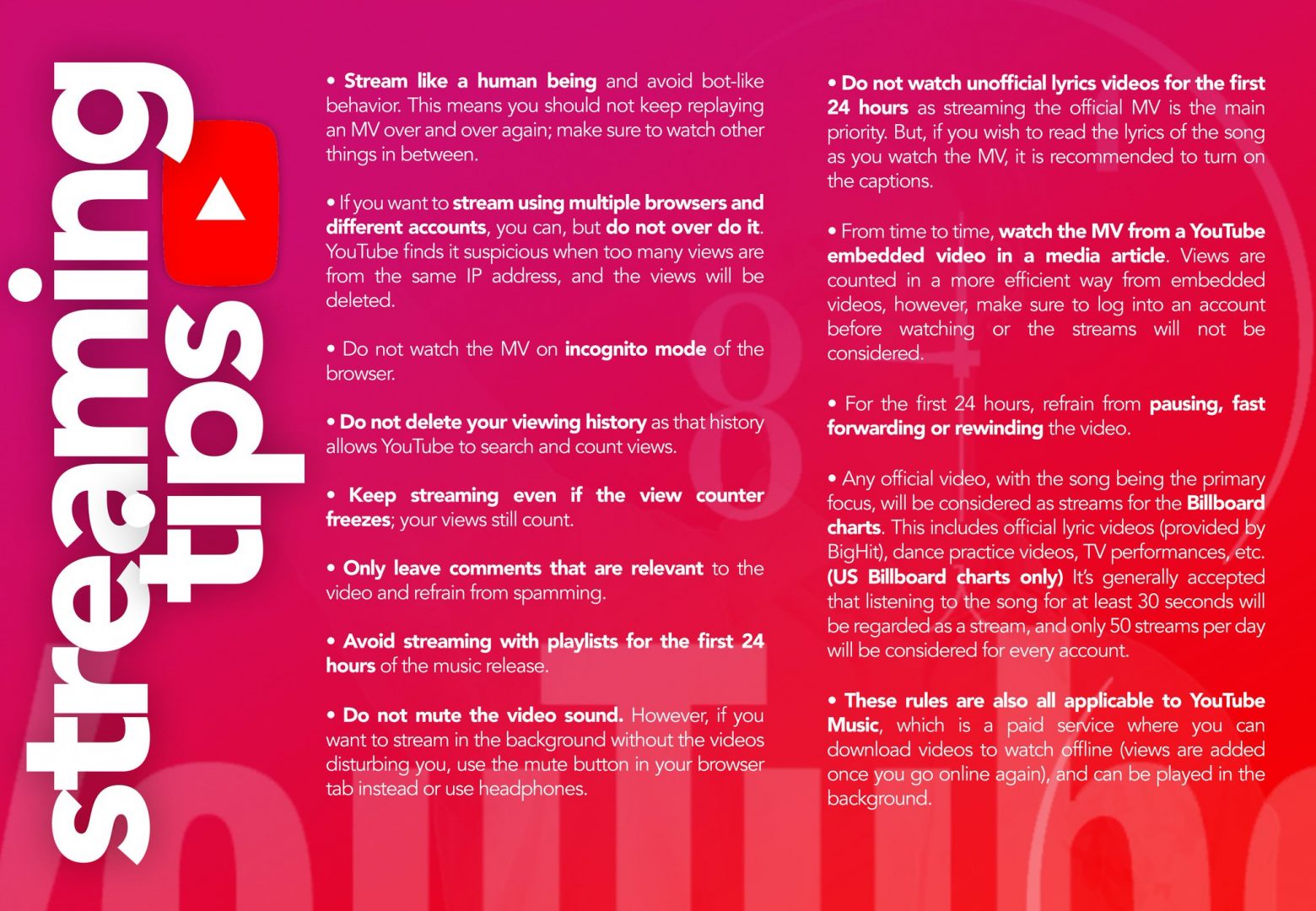 Funding Guidelines
We will only fund the single INTERNATIONALLY. You can support us by donating via PayPal here. We're no longer accepting donations. Huge thanks to everyone who supported us!
📢 For USA/PR purchases, please reach out to @fundsforbangtan or @fundsforsuga
To receive funding please check out the guidelines below before sending us a DM on Twitter.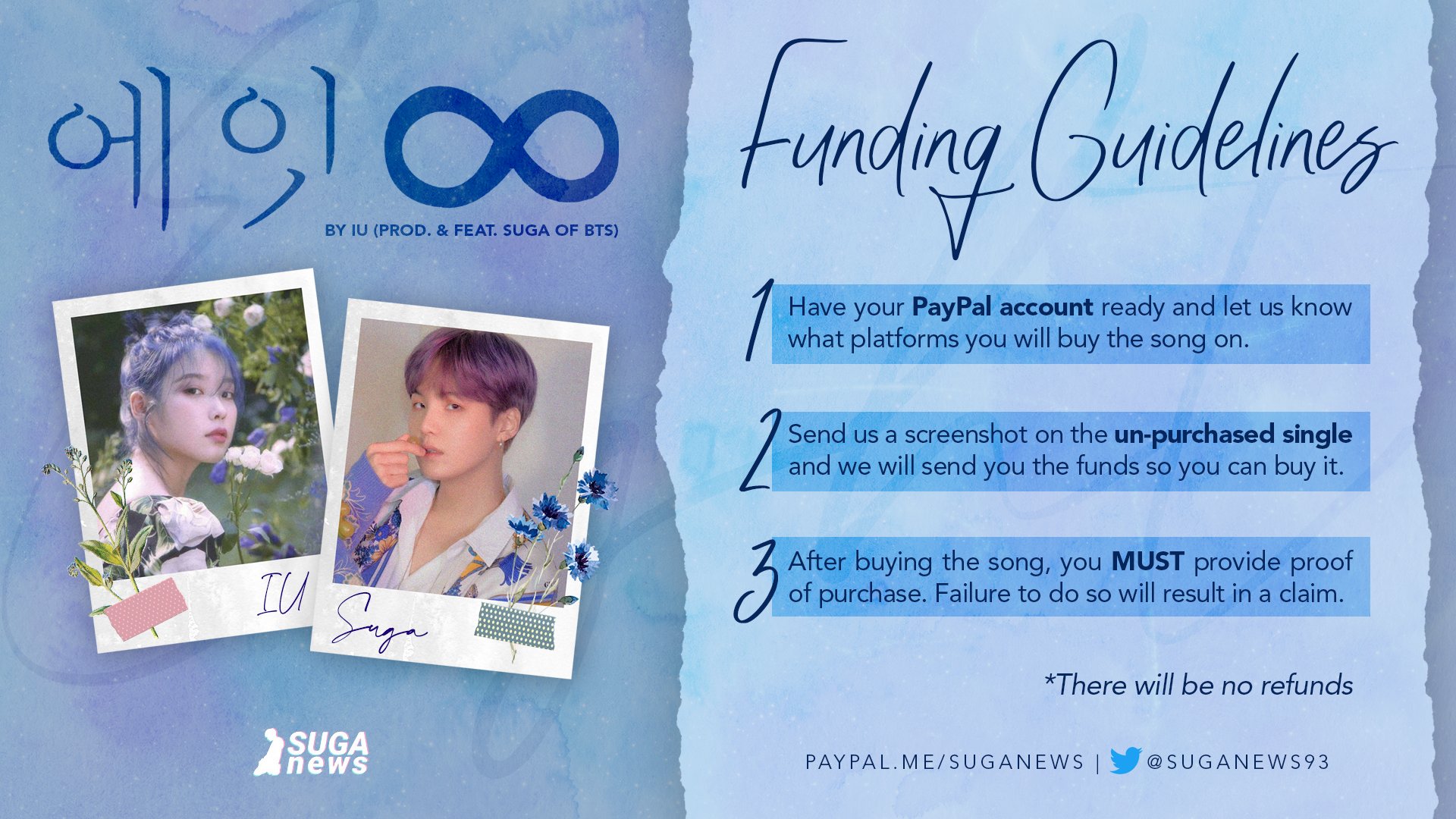 Voting Guides
Show Champion / Idol Champ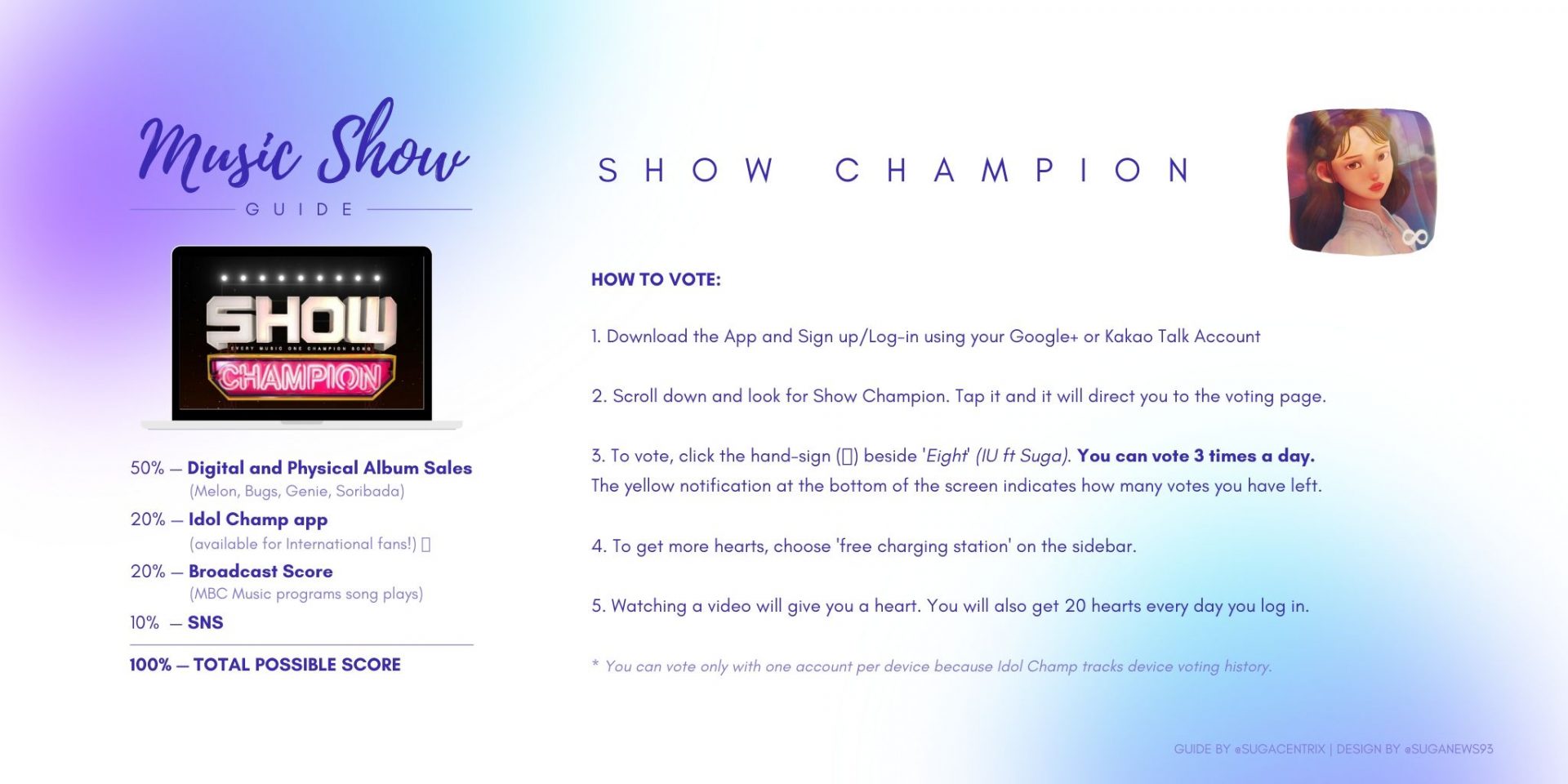 Acknowledgements
Huge thanks to our partner fanbases for your immense help in making this project come together. Please follow them for more info on how to support SUGA.
And this project wouldn't be possible without ARMY! 💜 Thank you to everyone who has trusted us by sharing with others and donating. Let's continue to work together for Yoongi!