SUGA and his related hashtags have trended on Twitter for 5 days!
SUGA and his related hashtags have trended on Twitter for 5 days now!
It all started with his DJ SUGA tweet + hashtag on 4/23 where he said he would answer all our questions about BTS. And since then SUGA hasn't stopped trending a single day!
Shortly afterwards on 4/24 "Yoongi Live" started trending after his YouTube vlog where we could enjoy watching him paint and discuss details about BTS' upcoming work.
The very next day he went on live again! This time on V Live where he did as promised and answered ARMYs questions. His advice is always well-thought and comforting, so as a thank you for reassuring us with his words, we trended "#ThankYouYoongi" on 4/25.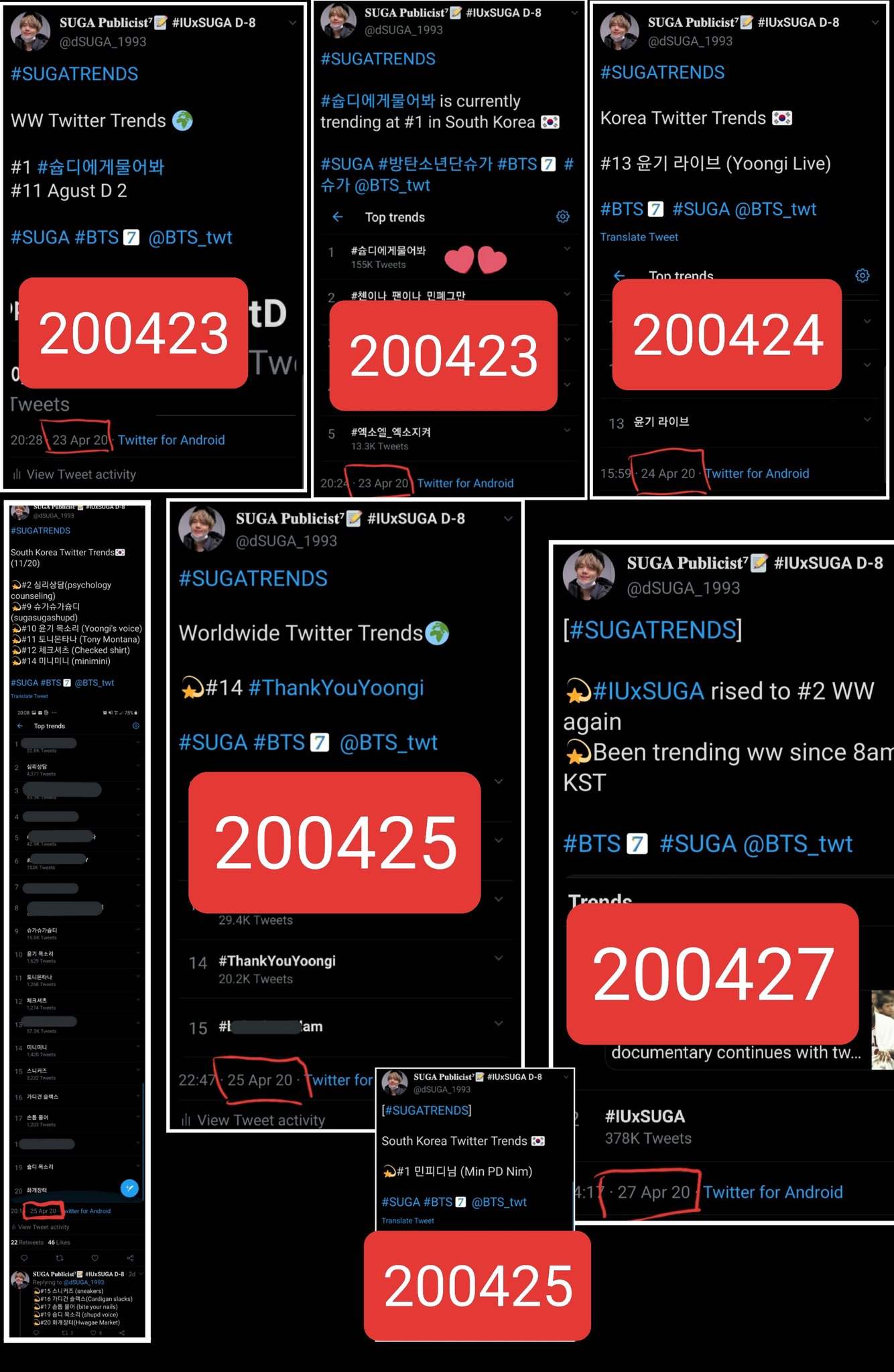 And it didn't stop there. On 4/27 KST the IU x SUGA collab was announced and it quickly rose to #2 WW and stayed there for over 9 hours as fans of both artists shared their excitement for the upcoming single and music video.
You might be interested: K-MEDIA ARTICLES ABOUT IU X SUGA COLLAB
Also on 4/27, Yoongi was part of the YunKiMin V Live where they danced to songs like Havana, Happy and Con Calma. And they quickly trended Worldwide, joining #IUxSUGA.
Finally on 4/28 KST, IU unveiled the first teaser to her upcoming single "eight". The announcement mentioned "Prod. & Feat. SUGA of BTS" which took SUGA of BTS to the Worldwide trends almost immediately!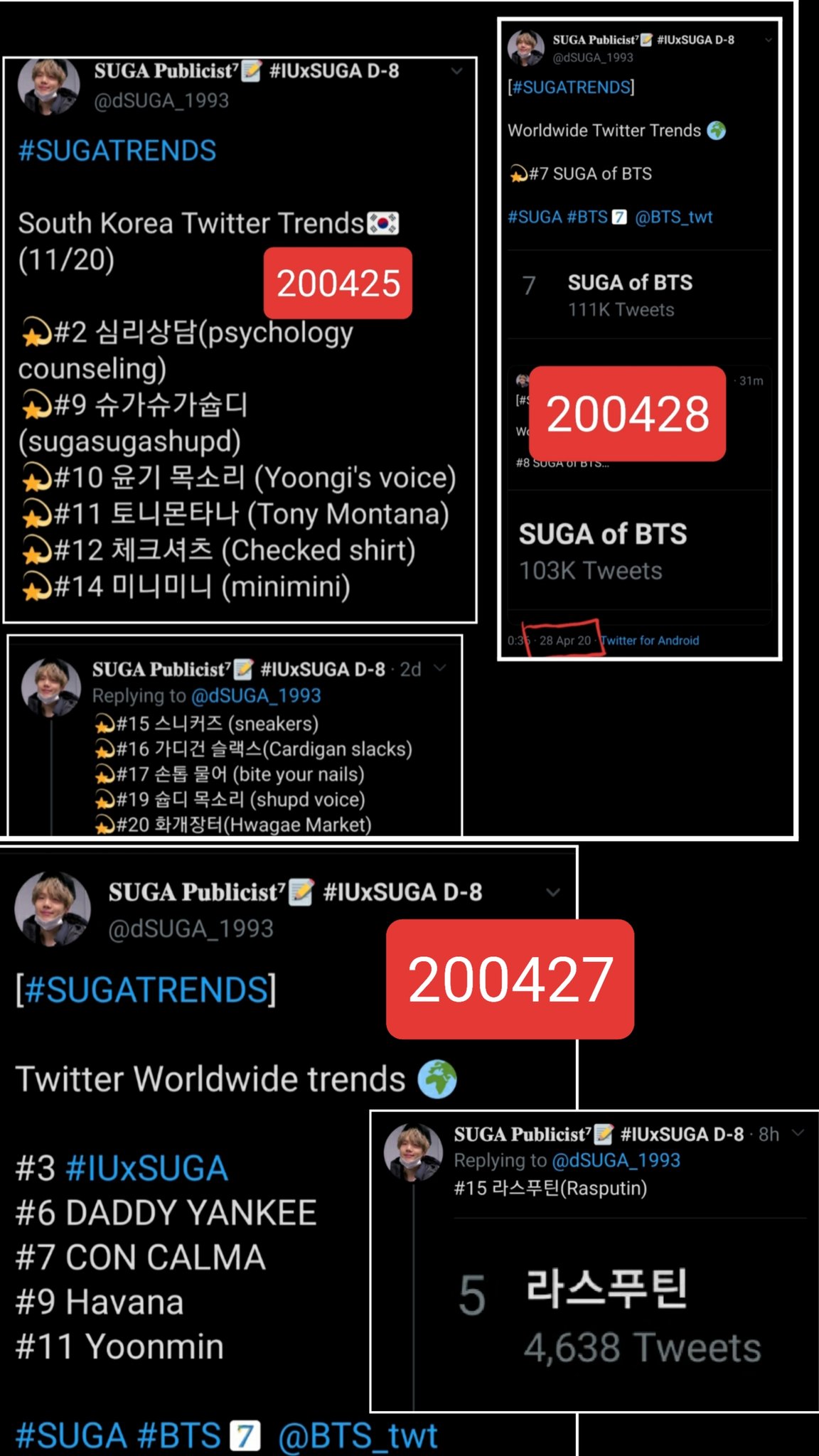 All in all, it's been a great couple of days over in the life of a Yoongi biased ARMY and we'll continue to enjoy every second of it!
---