IU proposed the collaboration with SUGA
We're all excited for #IUxSUGA's single: 'eight', and the news keep rolling in!
K-MEDIA reports that according to an official, IU was the one who proposed the collaboration to Yoongi and he accepted the offer, respecting her history as a producer and composer.
SUGA is not only named as a co-composer and producer, but also features as a rapper.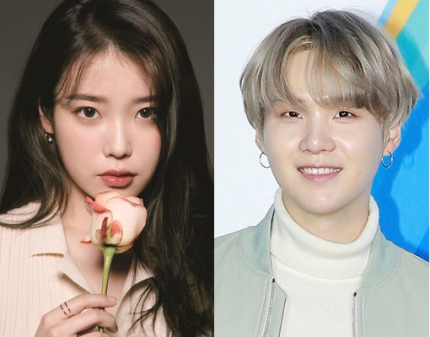 Both 27 year olds have established themselves as solo musicians, faithfully composing, writing lyrics and even working as producers. In particular, SUGA's work with Suran, Heize and Lee So-ra has drawn attention and topped the music charts for each released song. In January this year, he also participated in U.S. pop star Halsey's new album "Manic" with the song 'SUGA's Interlude'.
Further information about the genre and details about the song will be revealed according to a planned schedule (yet to be revealed).